Video: Wabantu's Ex Ben 10 wanted by police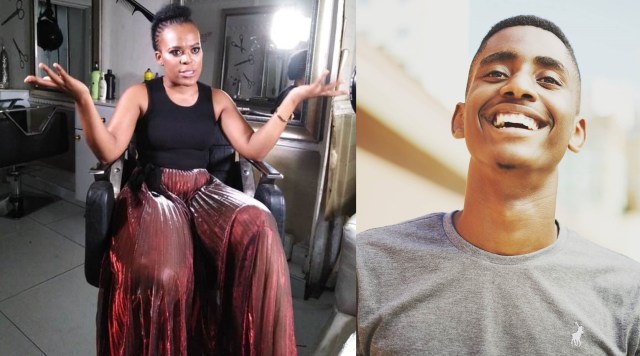 Socialite Zodwa Wabantu is infuriated and has gone on a social media rant over her ex-boyfriend Vusi Buthelezi, calling him a fraudster.
Vusi had purchased a brand new Audi R8 back in July and now Zodwa claims that her former ben-10 bought the car and maintains his cushy lifestyle using her name.
The dancer and businesswoman went on a rant saying she wants all the expensive items that she bought for Vusi back after making damning claims that he is a fraudster.
In the fiery Insta video Zodwa makes mention of all the pricey items she gave Vusi as gifts including a R20 000 cellphone, R18 000 watch, expensive sneakers and clothing.
PROMOTED CONTENT
Claim Your Free Bonus NowGbetsJapanese Tonic Melts 33.5 Lbs In 30 Days (Drink Daily At 10am)Okinawa Flat Belly TonicCasino Agents Will Weep As You Empty Their Coffers. Just Do ThisEuropa CasinoVanderbijlpark Millionaire Mum Makes R140.000 A Month From Home, See HowBitcoin Evolution
During their relationship Vusi stayed with Zodwa at her house and she claims that for over a year she paid for the bills, house bonds and so forth ensuring that he was living a comfortable life.
She also claims that Vusi bought his Audi R8 using Zodwa's name and contacts presenting himself as her lover, however they had broken up at the time. The car purchased is however under his name, but Zodwa claims that he bags other lucrative deals using her name "fraudulently.Video Player0:0002:29
You slept at my house for a year… for you to go to Audi and use my name because you knew during the Durban July I was going to be driven by Audi," she said.
There is also an undisclosed item she alleges he stole from her and she is apparently using it against him. Adamant to get back what's hers topped with an apology, Zodwa has allegedly opened a case of fraud at the Empangeni Police station.
"I am not scared of you…Give me what's mine! I am coming for you!" she said lividly.
She has since tracked him down, mistakenly sharing his address all over social media.
Vusi remains unbothered and is dismissing Zodwa's claims saying he is not going to entertain Zodwa, "They trying to disturb my peace‼️ I won't let them, I'm all about work right now okunye nokunye angingeni. You can try Muthi or anything it won't work I tell you KHOHLWA.