Bindura police demanding a daily $5 COVID 19 operating fee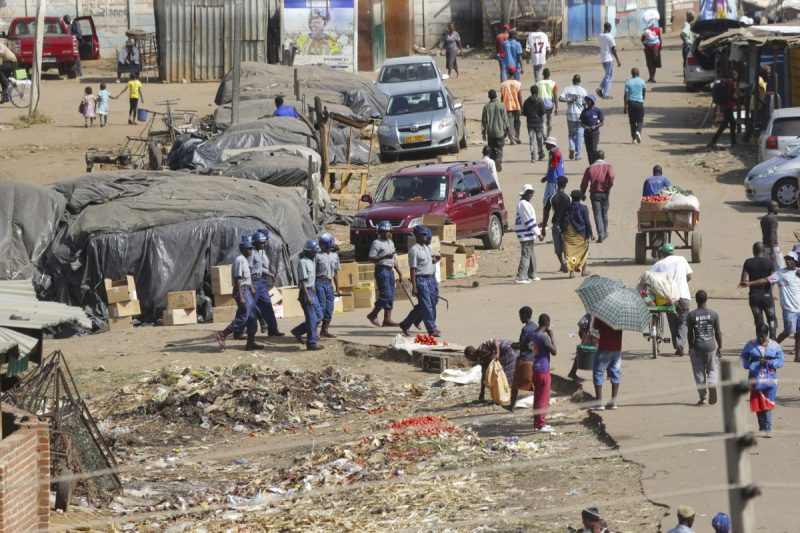 Zimbabwe Republic Police (ZRP) officers are reportedly demanding a daily US$5 COVID-19 operating fee from business operators in Bindura, Mashonaland Central Province.
The rogue police officers are targeting small businesses operating in the central business district and high-density suburbs of Chipadze and Chiwaridzo.
The shop owners do not have the proper local council and tax licences for operating and in some cases, they do not have infrared thermometers and hand sanitisers. Speaking to NewZimbabwe.com, a shop owner, Saymore Mhere, said:
Daily, the police officers come and collect US$5 per shop for us to operate because we do not have the infrared thermometers and necessary up-to-date operating licences.
As for bar owners, they pay using crates of variety of beers or US$40 per week. Now, had we bought the thermometers from the beginning; it will have saved us a lot but the issue was how to raise that amount at once.
Mhere added that he approached senior officers at Bindura Central Police Station last week and even though they promised to investigate, the extortion continues.
A vendor at Progress shopping centre in Chiwaridzo also claimed that they have to give the police officers $30 every day for them to be allowed to sell their vegetables.
–NewZimbabwe.com