Cephas Mashakada's widow suffers heart attack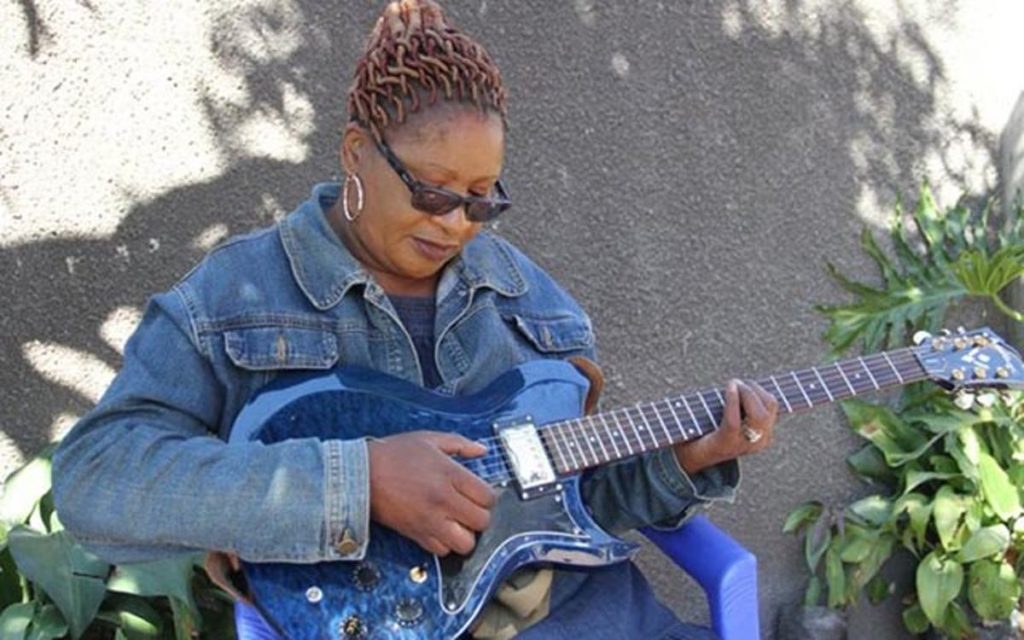 …WIDOW STRUGGLING TO GET FOOD
…APPEALS FOR ASSISTANCE
EUNICE, widow to the late Cephas "Moto-muzhinji" Mashakada, is unwell. Mai Mashakada, as the widow is fondly known in music circles and beyond, is down with a heart problem.
Owing to her condition worsened by the Covid-19 lockdown, which has left her struggling to make ends meet, Mai Mashakada is unsure whether to commemorate ninth anniversary of the singer's death or not.
Mashakada succumbed to diabetes aged 51 on August 23,2011. Prior to his death, he had had his right leg amputated in 2006.
PROMOTED CONTENT
Winning Is Easier Than You Think. Spin The Wheel!Europa CasinoOne Spin Changed Her Life! Nurse From Vanderbijlpark Took Home $3 Mill!Europa CasinoBecoming Rich With Bitcoin, Without Even Buying BitcoinBitcoin ProOnline Courses Might Be Cheaper Than You Think!Online MBA Courses
The burly singer had to endure five or so years with an artificial leg.
However, his condition deteriorated and he breathed his last in 2011. It appears the Sounds of Muddy Face leader's legacy has been interred with his remains since efforts to revive his music have failed.
• ILLNESS
In a telephone interview with H-Metro, Mai Mashakada said she was unwell at her Chitungwiza home, where she lives with her grandchildren.
"I still miss Cephas who died in August 2011, but I am now forgetting the exact date he died," said Mai Mashakada, who sounded like she was in pain.
"Cephas died in 2011 and since then, I have been surviving by the grace of the Lord. "With Covid-19 taking its toll the world over, we are not spared by its effects because we lost our sources of income.
"What I can only say for now is that I have been living by the grace of the Lord who knows where I will get the next meal. "It does not look good at all and I am just praying that the Lord continues looking after us."
• BLEAK NINTH ANNIVERSARY
With many people performing rituals like laying wreaths and appeasing the spirits of the departed during this time of the year, Mai Mashakada has no plan.
"I can't say much because of this Covid-19 thing, which has affected us badly. "I keep on saying that we owe our lives to God and there is nothing much I can say.
"Right now I am worried by my condition, which does not allow me to be stressed. "Doctors said it's related to heart failure and I
can't say much because I am unwell and I mean it."
• CARE
She told H-Metro Entertainment that she has been staying with her four grandchildren, who are helping her to perform household chores.
"I stay nevazukuru vangu. I am the one who is looking after them, but it's not easy with my condition. "Ever since the death of Cephas, all has not been rosy for me and I am hopeful that I will manage on my own with the grace of the Lord.
"What I am sure about is that alone I will not be able to do it, but only God has the answers to my needs.
"I'm sorry I can't say more because I am unwell today (yesterday), I can't talk to you further," she said before cutting the call.
• HELP
Prior to cutting the call, Mai Mashakada said she was appealing for help, but was unsure who to approach. "Yes, I need help to cushion myself and family during lockdown, but I don't know who to approach.
"I'm unwell and that's what I can tell the rest of Zimbabwe at the moment. "Covid-19 lockdown has left us with nothing and we pray every day that the Lord intervenes so that we are saved," said Mai Mashakada, who used to earn a living as a cross border trader.
Mai Mashakada used to travel to as far as Angola on business before and after her husband's demise.
• MUDDY FACE BATTLE
As has become common with most bands, Muddy Face's revival has failed owing to in-house squabbles. At one point, Mashakada's right-hand man, Shame Mashonganyika, tried to revive the band without success.
Better known as Chibage, the phenomenal dancer and percussion virtuoso had a fallout with Mai Mashakada over the use of the group's name.
Mai Mashakada wanted to be involved in the band's affairs, which saw the revival of the late Samson singer's legacy suffering stunted growth.
As it stands, only a miracle will be needed to revive Mashakada's legacy. Surviving members of the Muddy Face have been desperate to revive their former paymaster's legacy, but to no avail.
–H-Metro