Chasi fired for canceling a deal which benefited ED, SB Moyo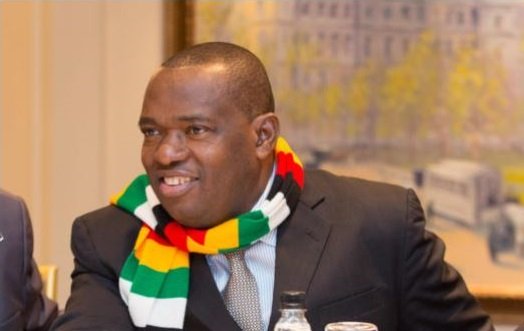 Staff Reporter
Exiled Former Higher Education Minister Prof.Jonathan Moyo has dropped a bombshell on President Emmerson Mnangagwa laying bare alleged underhand dirty deals which led to the firing of former Energy Minister Fortune Chasi.
Moyo released 15 tweets detailing how Chasi fell out of favour with President Mnangagwa for attempting to cancel a $1.2 billion STOIC fuel loan which he claims benefited ED and Foreign Affairs Minister Sibusiso Moyo.
"In May 2019 Mnangagwa & SB Moyo stole USD1.2 billion disguised as a State loan from SOTIC INTERNATIONAL fronted by Kuda Tagwirei. The theft was structured by SB using NOIC (National Oil Infrastructure Company) assets as mortgage. Chasi found out, tried to reverse it & got fired yesterday," claimed Prof. Moyo.
Moyo divulged that Chasi acted in ignorance as he was not aware that SOTIC INTERNATIONAL had signed a 65 page deal with NOIC to advance R1.2 billion to guarantee availability of 135 cubic litres of fuel in the pipeline at Msasa to meet Zimbabwe's fuel needs.
The motor mouthed Moyo sensationally claimed that the advance loan was paid into private bank accounts adding that SB Moyo reaped $USD 12 million for structuring the deal.
Under the deal, the USD1.2 billion loan would be paid back with interest over a 10 year period in monthly instalments of USD 12 million. NOIC assets were purportedly mortgaged to secure the "loan."
"In effect, by the deal, SOTIC took over NOIC, its assets and ran all its operations," said the well connexted Moyo whose network in ED 'security cluster is capable of availing him with current and accurate information. He also posted cover sheets of a NOIC board meeting minutes
Continued Moyo, "Without having been briefed on the SOTIC Agreement and thus unaware of its architects and its beneficiaries, @fortunechasi got the deal investigated. Chasi's investigation found that the deal was comprehensively and shockingly detrimental to the national interest on every score. Either bravely or naively after the investigation @fortunechasi sought alternative to the SOTIC deal and negotiated it with GLENCORE. But no alternative was possible to implement; without costing SOTIC its USD 12 million a month or refunding the USD 12 billion advance."
Moyo also made astonishing revelations that the deal was thrust down NOIC's throat after it had been approved by President Mnangagwa.
Moyo maintained that Chasi was never fired for ZESA affairs.
"..Seeking to cancel the USD 1.2 billion SOTIC deal at NOIC is INCOMPATIBLE with Mnangwagwa's EXPECTATIONS as a beneficiary of the SOTIC deal along with SB Moyo & Kuda Tagwirei," said Moyo.
A ZESA employee speaking on condition he is not named, told Zimbabwe Observer that one of the ZESA cars Gata had allocated himself was being used by Molline Mayahle, Gata's sister-in-law who has for a long time been romantically linked to President Mnangagwa. The two have three children together. Gata is now married to Angeline, Molline's younger sister. He started having an affair with her while he was still married to Ntombana Regina Mugabe, youngest sister to the late strongman, Robert Mugabe.