Khupe to recall Bindura Mayor and 8 councillors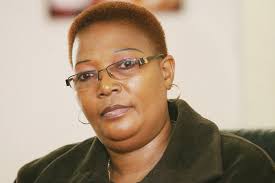 The opposition MDC-T's Mashonaland Central's provincial executive has recommended the recalling of the Mayor of Bindura Carlos Tokyo and eight other councillors for failing to respect the party's leadership.
The leadership wrote to the party's interim president, Thokozani Khupe saying the councillors were no longer serving the interests of the party and their recall was in line with their party's constitution. Read the letter in part:
We hope you will urgently execute this exercise as a matter of urgency and within the earliest possible time. Further delays will greatly disadvantage the MDC-T party.
This comes when the party's interim leadership has in the recent past recalled a number of legislators and councillors whom it seeks to replace by new appointees as by-elections are currently suspended.
The issue has attracted criticism on the part of the MDC-T interim leadership which is accused of lacking morals by recalling officials that were elected by the electorate and replacing them with the ones they want.
–The Herald