Mali talks collapse as soldiers refuse to bring Keita back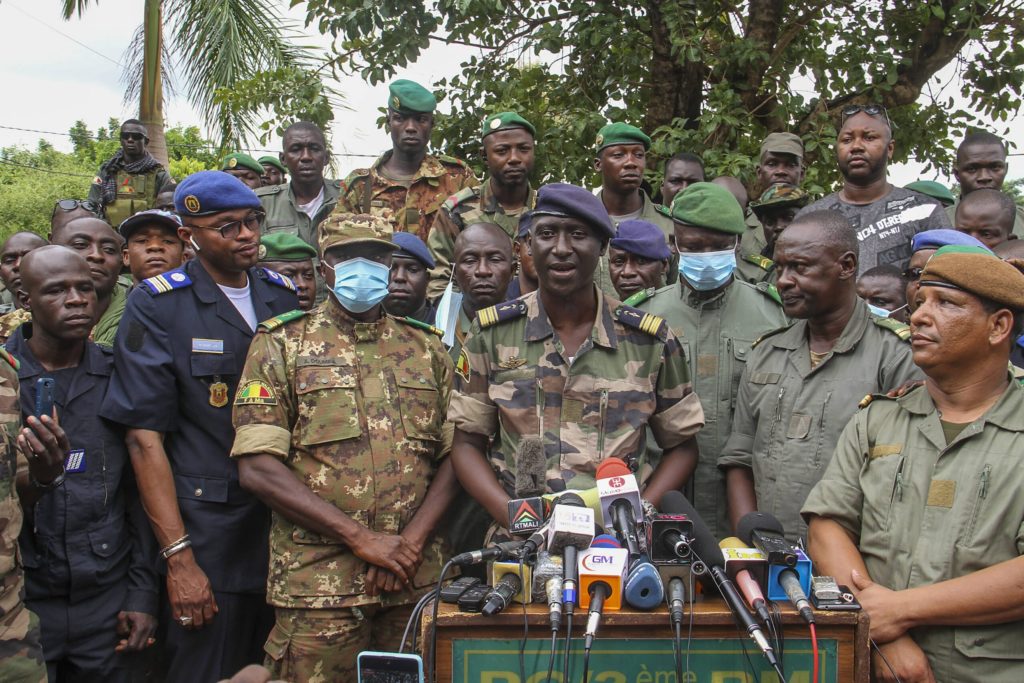 BAMAKO —Talks in Mali aimed at resolving the political situation in the aftermath of last week's coup ended yesterday without agreement.
West African leaders wanted deposed President, Ibrahim Boubacar Keïta reinstated but the soldiers said no.
Their spokesman Ismael Wague said yesterday after the talks the final decision on any interim administration would be made by Malians.
Ecowas mediation team, led by former Nigerian president Goodluck Jonathan, will now report to regional leaders so they can chart a way forward.
"Although we have agreed on a number of issues, there are still some sticking points," said Jonathan.
Several analysts warned against rushing to set up an interim government that will lead to fresh elections without addressing corruption and mismanagement that the soldiers and opposition leaders who led weeks of protests in the run up to the coup complained about.
"We did that in 2012 and here we are with another coup," said Lori-Anne Theroux-Benoni, head of the Dakar office of the Institute for Security Studies, referring to the vote that brought Keita to power in 2013 after his predecessor was also ousted.
"We should be innovative and use the time of the transition to make the process of the reform irreversible," she said.
"This might take longer than what some international actors want."
Soldiers want to revise Mali's constitution first so cases of corruption can be fully investigated and offenders punished. No time frame has been suggested.
Exasperation with Keïta stretched back much further than the face-off with protesters over recent months.
Faith in the slogans about restoring national pride that had carried him to election victory over the technocratic Soumaïla Cissé back in 2013 had long since faded.
International partners were dismayed by Keïta's failure to use his early popularity to swing politicians and the public behind the difficult compromises required to effectively implement peace with Tuareg separatists in the north, a dilatory approach that left a vacuum in which terrorism could flourish.
Keïta's administration was tarnished by a string of corruption scandals, sometimes undermining basic services such as the supply of fertiliser to poor farmers, amid stories about ostentatious high life of the ruling elite.
While Malian soldiers were fighting jihadists in the north, images emerged on social media of the president's son, Karim – chairman of parliament's defence committee – on a lavish holiday abroad, aboard a yacht.
— BBC-Reuters-AFP.