SB Moyo tipped to take over from Mnangagwa, Jonathan Moyo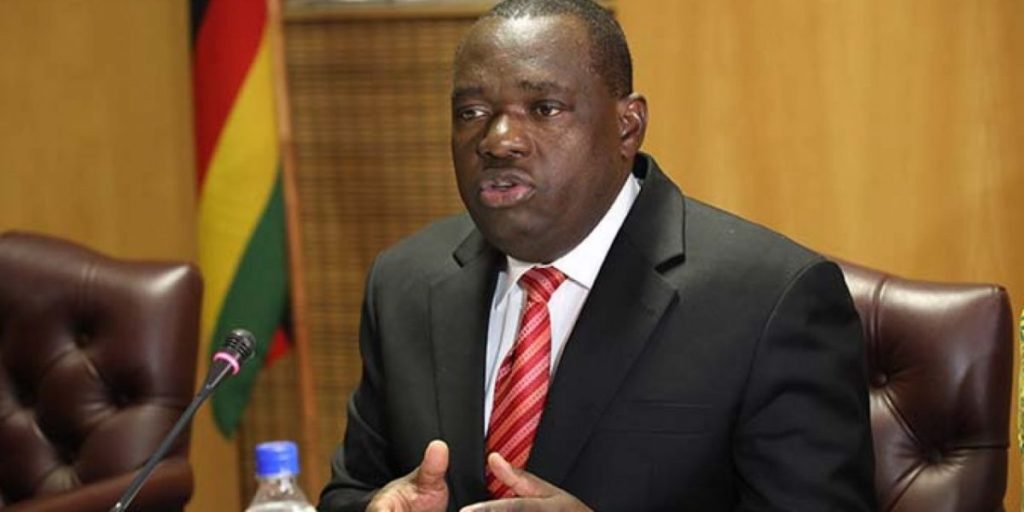 By Mpedzegwa Wamanava
Foreign Affairs Minister Sibusiso Moyo is putting final touches to his power grab attempt from President Emmerson Mnangagwa, who failed dismally to provide leadership to the Southern African country.
This was revealed by former Cabinet Minister Jonathan Moyo who is in self-exile in Kenya.
Addressing a Crisis in Zimbabwe Zoom Dialogue, which attracted many followers, Moyo revealed that calls were growing louder for SB Moyo to replace Mnangagwa who came to power through a coup in November 2017.
"While SB does not have a social base in Zanu PF, he's said to be linked to or to be behind some vocal current and former Zanu PF activists, as well as some clergy and businessmen, including journalists," Moyo said.
Mnangagwa's chaotic handling of the economy has put him at crossroads with senior Zanu PF officials and the general populace of Zimbabwe.
Factionalism is also taking centre stage in the ruling party as ED and his deputy Constantino Chiwenga occasionally clash in a clear show of a power struggle.
Cleveria Chizema, a Zanu PF official was recently fired from the party by Mnangagwa over the matter. Chizema, a Chiwenga adherent was found with 'ED must go' regalia.
However Moyo rubbished chances of Chiwenga's take over from ED, but instead paraded SB Moyo as a potential candidate for the highest job in the land.
"General Chiwenga has influence on the ZNA (Zimbabwe National Army) through General Edzai Chimonyo and retired generals," said Moyo, "however, General Chimonyo, who had been away on diplomatic services for 10 years before returning to command ZNA, has not quite managed to settle down and has not been able to assert effective authority among field commanders."
Continued Moyo, "Chiwenga's long spell outside the country on health grounds in 2019, weakened his base not only within ZDF but also within Zanu PF. Concerns over his health have cast doubt about his leadership prospects."
The motor mouthed Moyo said Chiwenga was more of a kingmaker than a king in waiting.
"Nevertheless, some Zanu PF Politburo members are said to be working for a Chiwenga takeover, and these include Tendai Savanhu, Cleveria Chizema. Bigwigs like Obert Mpofu and Patrick Chinamasa have also been linked to Chiwenga. In the lower ranks, the likes of Godfrey Tsenengamu, Jim Kunaka among others," Moyo said.
"Like in 2017, the critical flare-up in 2020 is within the system and not between it and the opposition," Moyo said.
Moyo said although Mnangagwa remains in control of the military intelligence, police and the Reserve Bank of Zimbabwe (RBZ) but lacks political influence in the ruling party.
"Mnangagwa controls military intelligence through General Thomas Moyo at MID (Military Intelligence Directorate), with Moyo directly reporting to Mnangagwa. A part but not all of the CIO is in this loop through DG, Isaac Moyo and, to a lesser extent, Owen Mudha Ncube," said Moyo.
The professor however conceded that the police were firmly under ED';s control through Commissioner General of Police Godwin Matanga and his deputy Stephen Mutamba.
"Mnangagwa also controls forex in the country via RBZ with Mangudya and Mthuli Ncube working as key runners along with Kuda Tagwirei," said Moyo.
"The combined control instrument out of this arrangement is the Ferret Force which is abducting, torturing, sexually assaulting and murdering targeted citizens to enforce Mnangagwa's power. Mnangagwa does not have any political influence in Zanu PF," Moyo said.