New show at Zim Theatre: Thoko's decimation of Chamisa's outfit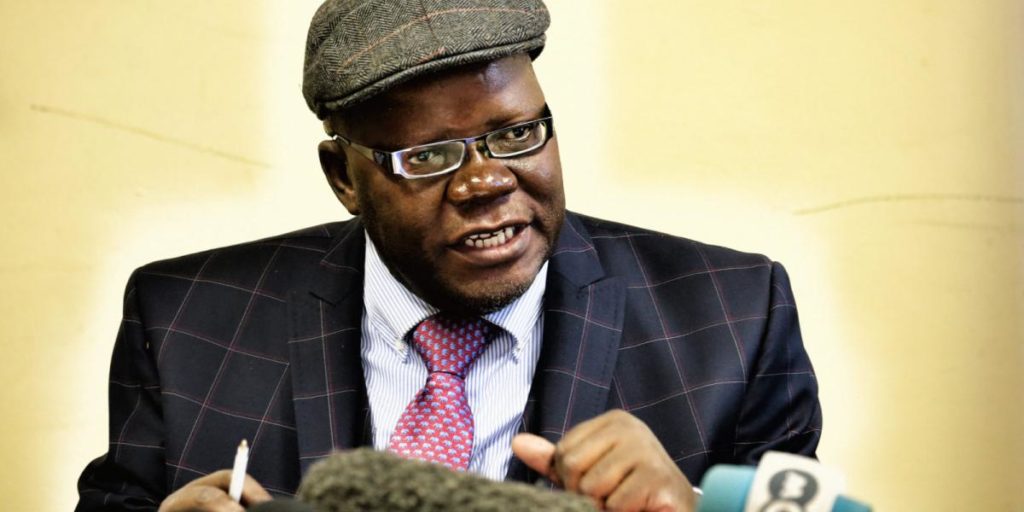 By Sibanengi Dube
HARARE — Zimbabwe is churning out political stuff that would keep Harare's Reps Theatre filled to the brim for the next few years. A few days ago, Mogern Komichi of the Thokozani Khupe MDC-T faction (some call her Thoko-Zanu), from nowhere, announced that his party was now the MDC Alliance and will contest impending by-elections as such.
Forget that they have already nominated candidates for the impending by-elections as the MDC-T. Forget that it is recorded in the General Notice 2266 of 2020, issued by the Zimbabwe Electoral Commission in the Government Gazette of August 21, 2020. And, forget that in the previous election, they contested as the MDC-T and lost dismally to Nelson Chamisa's outfit, the same faction they have arbitrarily inherited its name.
In the latest episode, Tendai Biti is being recalled from parliament after Lucia Matibenga, who has joined Khupe in decimating Chamisa's outfit wrote to the Speaker of Parliament Jacob Mudenda, informing him of her PDP's decision to do away with the MDC-Alliance chairman. Sources say Welshman Ncube's MPs are also facing the same fate after Priscilla Misihairabwi-Mushonga wrote a similar letter to Speaker of Parliament Jacob Mudenda.
Political analyst Dr. Pedzisayi Ruhanya tweeted: "I hear that Misihairabwi (Priscilla) could possibly today influence the recall of MPs belonging to Prof Welshman Ncube's MDC in the MDC-Alliance. I also hear PDP will recall@TendaiBiti as MP today. Total lawlessness!"
"These are people who were trounced by Chamisa and his team in the past election. Now they have teamed up with Emmerson Mnanganga in their vindictiveness to punish Chamisa," said Harry Chatunga of Harare. "They will be beaten again, hands down in an election."
South Africa's Democratic Alliance leader Mmusi Maimane suggested that Chamisa should just change the name of his party to Change Alliance.
"My brother@NelsonChamisa, change the organisational name to 'Change Alliance' and keep it moving. Do not allow this to become a stumbling block," he tweeted.
"They have mortgaged their soul to the devil in exchange of 30 pieces of silver and power to vindictively wage a war against the MDC-A. This will not enhance their appeal to voters. Zanu PF is the sole beneficiary," said Tambanavo Chamanyawi, a Cape Town based media and political commentator.
Chamanyawi added Chamisa attracted the wrath of Emmerson Mnangagwa and his cohorts after thrashing them at the polls in 2018. So, they are out there to finish him politically."
Meanwhile, Jacob Mafume, will go down in the annals of history as the shortest-serving mayor of Harare after he was sent packing last week. He won the poll for that position a few weeks ago, thrashing Khupe's preferred candidate.
"If you thought it was about constitutionalism and the rule of law, then these latest events are your answer," said Alex Magaisa, a law lecturer based in the United Kingdom. "It has always been about decimating the MDC-A."