Chamisa must change strategy, not name of the party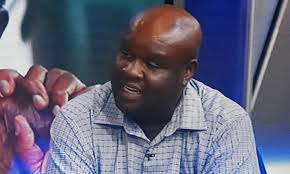 By Sibanengi Dube
JOHANNESBURG — A debate is raging in Zimbabwe about the arbitrary adoption of the MDC Alliance name by the Thokozani Khupe outfit. Just dump the name and use a new one, a chorus of MDC sympathisers is telling Nelson Chamisa. First was Mmusi Maimane, the former leader of the Democratic Alliance in South Africa.
"My brother@NelsonChamisa, just change the organisational name to Change Alliance and keep it moving. Do not allow this to become a stumbling block. People know who is who and what is what," he tweeted, immediately after Morgen Komichi of Khupe's faction, announced they had adopted the MDC-A name and were going to contest the impending by-elections as such.
Award-winning journalist Hopewell Chin'ono, also joined the fray. He implored Chamisa to bravely defend his vote and also change the name of the party in order to shrug off Khupe who, aided and abetted by pliant courts in Zimbabwe, has arbitrarily claimed the same name. Earlier, Lance Guma, a Zimbabwean living in the United Kingdom and running Nehanda Radio, had also suggested the same. However, many feel dumping the MDC Alliance name is tantamount to surrendering a rich party, heritage and history to Khupe, the undisputed Zanu PF front. Whatever new party is formed, will face Zanu PF onslaughts, they say.
"Zanu PF'strategy is to destabilise any genuine opposition regardless of name. To expect whatever new grouping Chamisa forms or any other person for that matter, to be immune from Zanu PF's destibilisation antics is expecting too much from the ruling party," said Mugove Chirombo, a Zimbabwean based in Johannesburg, South Africa. "They brook no opposition from anyone. Chamisa should just limp on with his decimated faction."
"It's easier for Zanu PF to nip a new party in the bud than dealing with the MDC-A, even in its current form. It has the structures and nationwide appeal," said a Zimbabwean with the Twitter handle Mutiro89. "What Zanu PF intends to destroy is not the name MDC-A, but the political threat posed by Chamisa's outfit. Machinjas (Chamisa's MDC-A) will remain the real enemies of Zanu PF even if they change their haircuts. Changing the name alone doesn't help much."
Many are in agreement Chamisa's grouping should invest more time and energy in coming up with counter strategies against Zanu PF. Playing victim all the time, they say, and changing names only embolden Khupe and Zanu PF to do more or even de-registering them as a political party.
"At this rate," mused Chirombo, "it wouldn't surprise me if Khupe suddenly announced she was now called Nelson Chamisa!"
"They need to fight Zanu PF and its stooges head-on by organising themselves from grassroots level, contest every election and by-election that comes, beat them by wide margins that it becomes difficult for them to make any maneouvres," tweeted Mutiro89.
Some, however, question Chamisa's ability as a leader of the opposition. "There is a clear lack of strong keadership in the MDC-A," said Theresa Nkala, a Zimbabwean living in the United States. "Members are incacerated and denied a fair process of the law and where is Chamisa in all this? His silence is deafening," she said.
"Chamisa should lead," Nkala said. "He should make the necessary noise and follow that up with action. Mere talk and threats won't help the opposition party. They need to act."
Another Zimbabwean commentator based in Cape Town feels the MDC-A should spend less time on the social media but dust themselves up and organise themselves. "Slanging matches with Zanu PF's 'Varakashi' (activists) on social media will not help them," said Dambudzo Mutambanengwena. "They should improve their intelligence-gathering so that they can plan in advance on how to counter Zanu PF-Khupe shenanigans."
Yesterday Chamisa likened his party to a Baobab tree that could not be cut by a razor blade, yet conditions on the ground tell a different story. "The party is just passive, said Nkala, "save for a few pronouncements here and there, yet its opponents (Zanu PF and Khupe) are active. They are decimating them left, right and centre. How do they expect to be in State House one day, through prayers or miracles?"
"Another weakness in MDC-A," said Nkala, "is its inability to vet people they allow into their inner circle. Take former Zanu PF MP for Zvishavane as an example — Pearson Mbakekwa. How did he end up being in charge of security during Morgan Tsvangirai's time? He was a well-known Zanu PF member and a former CIO operative. How he ended up holding such a sensitive position in the party, boggles the mind she said, and added: "Senior positions should be left for tried and tested members of the party."
In a nutshell, many Zimbabweans expect Chamisa to lead, come up with strategies to counter Zanu PF maneouverings. Many, however, give the party a pat on the back for blocking Khupe's attempts to recall Harare Mayor Jacob Mafume. "That was a job well done," said Nkala. "However, we expect more of that."
Chirombo feels Chamisa should also consider views contrary to those of the leadership, instead of labelling members with dissenting voices infiltrators. "Democracy should start within the opposition party," he said.
Sibanengi Dube is the publisher of Zimbabwe Observer