Chamisa sets his vanguards on Biti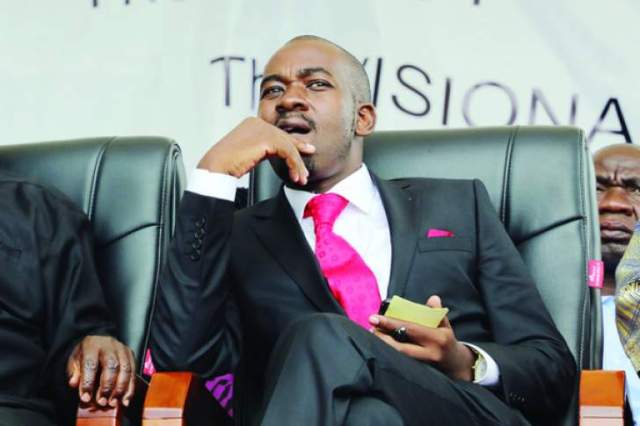 Inside reports indicate that Chamisa is planning to unleash the fiery vanguards to track, monitor  and stop his VP, Tendai Biti, whose ongoing activities have been considered a double threat to both the stability of the party, and Chamisa's future after he openly declared interest to run for the 2023 Presidential election under the Alliance banner.
Currently, Biti is reportedly rolling out an aggressive campaign targeting  Chamisa's political strongholds as he targets to elbow his boss from the race.
The VP  has been directly reaching out to grassroots across the country with his close allies and himself hosting delegations from the areas that have supported Chamisa since 2018.
Biti has been covertly rallying party structures and his popularity as a fearless and decisive persona is reverberating in key organs of the party.   
Biti's residence in Harare, has been a beehive of unsanctioned activity despite the stringent restrictions imposed by the government to contain Covid-19.
Biti's daredevil approach became apparent when his ally Jacob Mafume hosted hundreds of youths and elders during the night in Harare a few days ago.
"What is obvious of Biti's political activities is that he is trying to prove his resilience in the face of political atrocities in terms of the disheartening treatment from his boss and the unwelcome spirit in MDC A party where he is the Vice President," political analyst Jayden Guma told Daily News. Biti's centre of focus has been Harare and Manicaland, the two regions that have supported Chamisa since 2018. He has also maintained his focus on Bulawayo despite Chamisa turning his political sword against him and his confidants from the Province.
Sources told the Daily News Biti now plans to take his multi-billion youth and women empowerment projects to provinces as he attempts to shake up Chamisa's support in areas where he has been giving empty promises since 2018.
In the wake of these developments, key members in the Chamisa faction have been struck by fear as they fail to come to terms with Biti's 'shock action'.  Chamisa is growing restless and furious at the developments, and inside sources revealed that he is ready to pull the trigger to contain the mutiny. 
Chamisa is reportedly planning to go for the kill, unleashing the vanguard which he believes will stop Biti once and for all through whatever means necessary.  Will the so called tough Biti prevail if Chamisa executes this plan?
–DailyNews