Video: Chiwenga hospitalised in Cape Town a week after banning treatment in foreign countries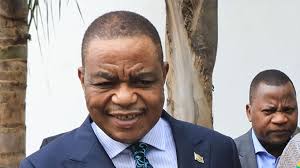 Barely a week after announcing a stop outside medical treatment, Vice President Constantine Chiwenga was airlifted to Cape Town in South Africa for treatment.
Chiwenga who is also the Minister of Health said Zimbabwe government could no longer afford to foot bills of ministers and senior civil servants seeking medical treatment in foreign countries.
Chiwenga spent 2019 and part of 2020 shuttling between Harare and Beijing for medical treatment.
The former Zimbabwe Army General promised to fix the country's collapsed health system so as to stop the exportation of patients.
–SABC