Crisis or challenges: it is time to come together and rebuild the Zimbabwe we want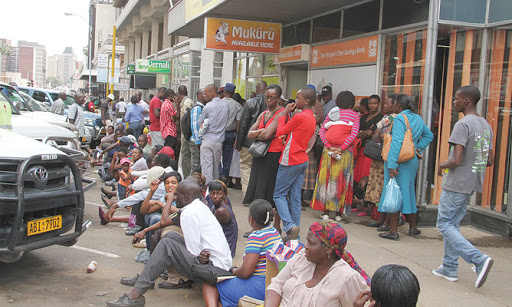 By Tapiwa Collins Jongwe
Lately, Zimbabwe has come under international spotlight concerning allegations of human rights abuse, with growing calls for international mediation to resolve this "crisis". This has led to social media protests under the #zimbabweanlivesmatter# movement that is currently trending globally. On its part, the government of the second republic denies the existence of a 'crisis', preferring to describe the situation as 'challenges'.
There is no doubt that the fall of the first republic of late Robert Mugabe through that 'smart coup' in late 2017 opened spaces for popular expression which were, hitherto, totally muted and unavailable. Hope for the return to unfettered basic human freedoms was further heightened when the new regime promised a break with the past and promised reforms.
However, since the inception of the second republic under President Emmerson Dambudzo Mnangagwa, there has been an unintended consequence of this promise for the regime. There has been positive and dramatic rise in Zimbabwean people coming to the fore voicing out their concerns against corruption, the state of governance in the country, and the sickly state of the economy.
This has led to several popular shows airing on social media platforms like Magamba TV, Bustop TV, and Doc Vhikela's "Vakuru" that satirise our political leaders. This is a feat that did not exist during the Mugabe era as such programmes usually led to forced abductions and disappearance of their producers and main actors. In some instances, social commentators and human rights activists were often forced into exile, fearing for dear life.
However, there is a frightening resurgence of the erstwhile Mugabe strategies of dealing with dissent in the second republic with allegations of abductions of people on the rise, while the government denies such allegations as being orchestrated by the opposition party to tarnish its image.
But with cases of people like journalist Hopewell Chin'ono being jailed for exposing corruption and going for two months in remand prison without being granted bail, the people of Zimbabwe are now scared to air out their grievances in fear of retribution from government.
This has engendered a general mood of despondency and frustration among the people of Zimbabwe. People are despondent and frustrated by the flagrant stifling of their voices by the government using state machinery. They are despondent and frustrated by the moribund health system that has seen health caregivers being on perennial industrial action, with the latest one highlighting government's poor preparedness in the wake of the COVID 19 pandemic.
Citizens are despondent and frustrated over the long queues for cash at banks, subsidized mealie meal, and for public transport, among others. Citizens are despondent and frustrated over the hyperinflation which is the worst in the world. The youth of Zimbabwe are despondent and frustrated over persistent and frightening double-digit unemployment just to mention but a few.
In its response to this palpable despondency and frustration of its citizens, the second republic has unleashed heavy-handed crackdown on popular dissent that has seen student leaders and opposition politicians like Job Sikhala. and Godfrey Kurauone being arrested and detained. There has been widespread local, regional, and international condemnation of this heavy-handed approach by government albeit it denies the charges levelled against it.
It is important to note that with the defacto state of emergency instituted by the President Mnangagwa to manage the COVID 19 pandemic, there has been a corresponding upsurge in human rights abuse incidents suggesting that it is being used to clamp down on the opposition and democratic activists.
The situation in Zimbabwe is far from being normal and the debate whether it is a crisis, or just some challenges is misplaced. Whether it is a crisis or challenges is irrelevant to the man in the street. Ordinary Zimbabweans yearn for a fully functioning economy that is capable of creating jobs and empowering its citizens to live decent lives.
Such a Zimbabwe cannot be created through finger-pointing but through a binding social contract in which all stakeholders in Zimbabwe Incorporated come to the table in humility and put the interests of the country and its citizens first. There will never be any outsider who can bring Zimbabweans together except themselves. For me, the banner #zimbabwelivesmatter# is a call for all Zimbabweans to come together.
Tapiwa Collins Jongwe is an iGen and social justice activist. He holds a BA (Honours) degree in English from the University of Zimbabwe. This article was originally published on his blog Rooster Speaks Files https://roosterspeaks.wordpress.com. He can be contacted via e-mail: tapiwajongwe@gmail.com. All rights reserved.