Kasukuwere tells Chinamasa where to get off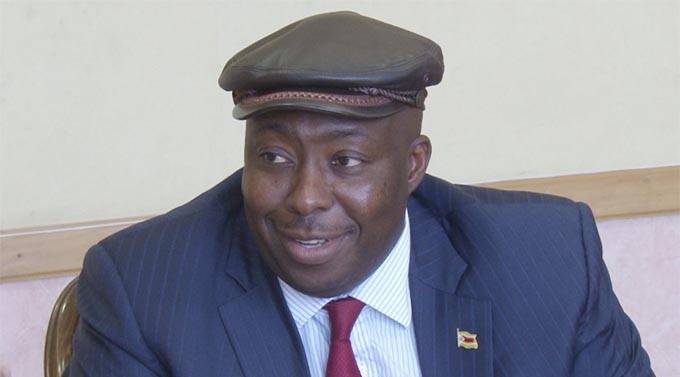 Exiled former ZANU PF political commissar Saviour Kasukuwere has responded to the party's acting spokesperson Patrick Chinamasa who on Wednesday said the Kasukuwere brothers, Saviour, Dickson Mafios and Tongai Kasukuwere were seeking to be readmitted into the party.
In a post on Twitter, Kasukuwere asserted that he never left the party in the first place but remains a ZANU PF card-carrying member. He wrote:
Chinamasa is dishonest and it's unfortunate. Three Cdes, myself, Mzembi and Zhuwao met [the ANC] and whose deliberations and discussions remain privileged until the process is over.
Attempts to personalize and malign will be ignored. The crisis is national in nature and cannot be reduced to individuals or factions.
I am clear about how we should fix the legitimacy issues all round and will keep my eye on the ball. This is the main cause of our crisis.
The cause of our national crisis is to deal with lack of constitutionalism at a party level and has manifested itself at a national level.
Once constitutionality within the party is fixed it will cascade to the national level.
The assault on the young generation must come to an end where political contestation is free, fair and credible.
We must remove fear, hate, favour and patronage. Politics must always lead the gun. Vision, ideology and direction must be central to our total emancipation.
I remain a card-carrying member of the party until due process is carried in line with the party's constitution.
I remain committed to the unity of the party which is key to sustainable national development.
Speaking after a Politburo meeting in Harare on Wednesday, Chinamasa told reporters that certain G-40 members had applied for readmission and that the party will look at each application on a case-by-case basis.