Nine activists arrested during Sikhala's court appearance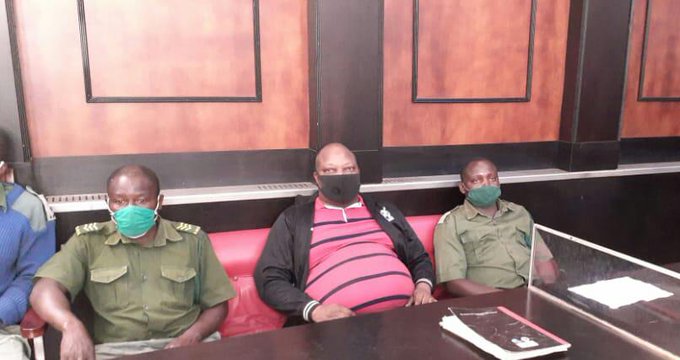 HARARE – Nine people were  arrested as they attended MDC-Alliance's Vice Chairman, Zengeza West MP, and July 31st Movement (J31M) Spokesperson Job Sikhala's bail ruling in court yesterday.
Dambudzo Mhike, Brian Mushakwe, Tenrence Manjengwa, Barnabas Gura, Blessed Changara, Dorothy Musungavarume, Richard Mangena, Last Mangena and Tafadzwa Mangoya are currently detained at Harare Central Police.
Sikhala has been denied bail and  remanded to custody until 17 September. He is detained at Chikurubi Maximum Security Prison. 
By last night, they  had not been formally charged and spent the night at the Station.
Sikhala has been in custody since his arrest on 21 August on charges of inciting public violence for allegedly recording videos which were in support of the 31 July 2020 anti-corruption demonstrations.
The demonstrations  were however, thwarted through arrest of key organsers and supporters such as Jacob Ngarivhume and Hopewell Chin'ono while Sikhala was arrested much later. 
Hopewell Chin'ono and Jacob Ngarivhume were Wednesday granted bail at the High Court.
In Masvingo, MDC Alliance Youth National Organising Secretary, Godfrey Kurauone, has been incarceration on lugubrious charges of undermining a constitutional government while the state on Wednesday dropped criminal nuisance charges levelled against me.
The level of harassment, assault, arrests and denial of bail by the state of its opposes has been ghastly exposed through its heavy handed approach to dealing with dissent.
The 31st July Movement calls upon the illegitimate government of Emmerson Mnangagwa to respect the people's constitutional rights to demonstrate, freedoms of expression and of belonging to a political party of choice. The government must stop forthwith the persecution and captured prosecution of journalists, political opponents and peace loving Zimbabweans at large. 
"We are all Zimbabweans desperate for change as the current situation is untenable. Corruption must be nibbled, and all those leaders caught offside must face the full wrath of the law," said J31M.