Chiwenga fails to serve allies from ED's purging dagger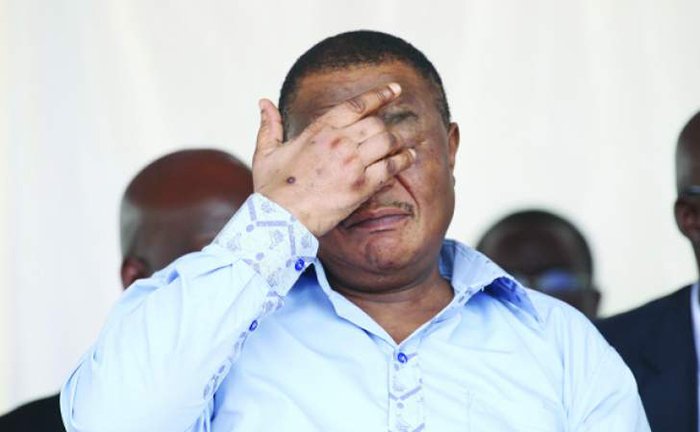 Vice President Constantino Chiwenga failed to save his ZANU PF allies from demotion during Wednesday's tense politburo meeting, the Zimbabwe Independent reports.
Mashonaland East provincial affairs minister Apolonia Munzverengwi, Chegutu West legislator Dexter Nduna, and Matabeleland North provincial youth chair Tamuka Nyoni – all believed to be Chiwenga's allies – were censored in one form or another during the tense politburo meeting.
Munzverengwi was demoted from the women's league national political commissar position to become deputy secretary for lands, Nduna lost his position as Mashonaland West provincial vice-chairperson, becoming a mere card-carrying member and prevented from holding any position in the party for a year. Nyoni suffered a similar fate.
The Zimbabwe Independent reports that Chiwenga personally tried in vain to save both Munzverengwi and Nduna from facing stiffer penalties.
The former army general was however successful in convincing the politburo to rescind the national disciplinary committee (NDC)'s decision to expel Nduna from the party.
Mashonaland West the provincial chairman Ziyambi Ziyambi, secretary for security Lovemore Matuke, and national chairperson Oppah Muchinguri-Kashiri were all at one point or another involved in the heated discussion. ZimInd quoted its politburo source as saying:
The province (Mashonaland West) had recommended that [Nduna] should be suspended for five years and when the matter came up for discussion, Matuke suggested he should also be enrolled at the Chitepo School of Ideology.

However, the vice president quickly dismissed the suggestion saying it would be an abuse of the facility.

He declared that there was no way Nduna would be sent to the ideological school and in the end, it was agreed that he should be suspended from holding a leadership position in the party for just one year.
Munzverengwi was supposedly censored for bringing the name of the party into disrepute after a nude picture of her went viral on social media last year. A politburo member is quoted as saying:
The general feeling in the meeting was that she was being treated unfairly. Again it was Chiwenga who leapt to her defence first.

He clearly stated that there was nothing immoral about the photograph, which only showed her body from the chest upward.

He actually left the meeting in stitches when he suggested that there were some very senior party members who had done much worse things and no such punishment had been imposed on them.

So basically, it was agreed that since she had accepted her demotion during the hearing, it should not be altered.

–Zimbabwe Independent