Govt urinating upon teachers, tell them its raining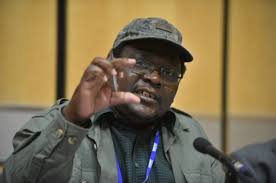 By Dr. Takavafira Zhou
The enunciation by Public Service Commission that it has increased teachers' salaries to a starting  point of $12 000 baffles logic and common sense. Indeed gvt never ceases to surprise us.
Fundamentally, there was no salary increase but merely a computation of old teachers's salary of $3600-$4500 + 40% ($1500) unilaterally given is September as COLA + covid allowance US$75 ($7500).
As such, any attempt to imply that there has been an increase of salary is not only a paralysis of analysis but also blatantly unfounded, vogue and vacuous.
*Basically government has not moved an inch* to capacitate teachers and no amount of arrogance, misinfornation and threats can change this reality
*The health and safety* of teachers and pupils have not been prioritised.
*The discrepancies* between teachers and other gvt workers like prison officers, police and soldiers which emanated from what George Charamba termed Presidential prerogative still exist.
*We wonder* whether it is fair to point at teachers' salaries without mentioning that of other sectors. We know for a fact that majority of prison officers, police and soldiers are now earning well over $20000. This is not to say this suffices, but only to say it is reflective of how teachers are treated in a discreminatory, servitute and degrading manner and in total disregard of our 2013 National Constitution.*Teaching* is the mother of all professions but when it is treated and the grandson of all professions in order to cement the fall of teachers from grace to grass with monotonous regularity, we become angry and apprehensive.
*Way Foward*
-We stand where we stood since day one of our incapacitation struggle-Our dispute of right over the unilateral reduction of our salaries from US$520-US$550 must be addressed as a matter of urgency.-Only meaningful dialogue can resolve the current impasse in schools-Teachers' incapacitation modus operandi will continue unabated.-All teachers must sharpen their instrument of incapacitation combat for decisive battles next week.- Parents must withdraw their children from schools.-Students must tell their parents to withdraw them from school.

–Dr Takavafira M. Zhou is the President of Progressive Teachers Union of Zimbabwe