Mpofu condemned over his Gukurawindi utterance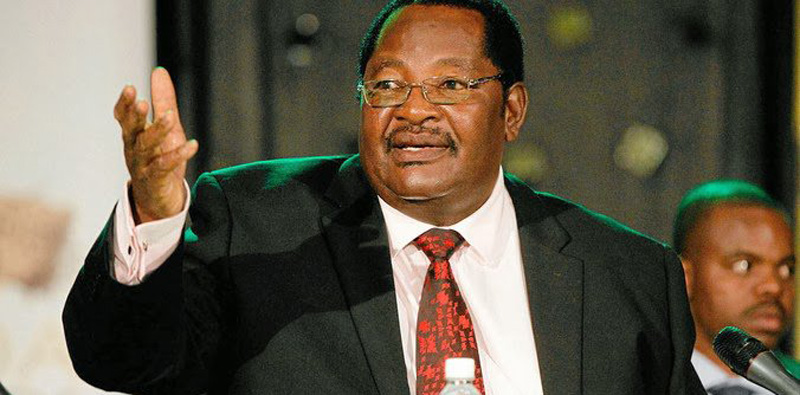 ZANU PF secretary for administration, Obert Mpofu, has angered Matebeleland-based pressure groups and political parties by suggesting that anti-Gukurahundi activists were using the 1980s massacres to gain political mileage.
Mpofu claimed in his book "On the Shoulders of Struggle" launched in Harare on Wednesday evening that Gukurahundi gives "opposition parties an opportunity to retain relevance in Zimbabwe's political arena by manipulating this narrative."
Responding to Mpofu's remarks, prominent anti-Gukurahundi activist and Ibhetshu Likazulu coordinator, Mbuso Fuzwayo, Zimbabwe Economic Freedom Fighters (ZEFF), Zapu, and Mthwakazi Republic Party (MRP) criticised the former Mines minister.
The organisations said Mpofu and ZANU PF at large, were "in denial" of the truth, therefore, the issue will remain a stumbling block to peace and nation-building. ZEFF president Ndibali said:
Mpofu knows that Gukurahundi victims are seeking justice and not revenge but he is selfish because he is saying what he wants his master to hear.
He is a coward who has sold out his soul and Ubuntu for pieces of silver.
It is shameful that he disrespects victims of a violent death in this manner.
We call upon him to withdraw his statement and to apologise to the victims of Gukurahundi and to the nation as a whole and in particular Midlands and Matabeleland provinces.
Zapu spokesperson, Iphithule Maphosa implicated Mpofu in the atrocities saying his "role in Gukurahundi is well documented and every survivor is well aware of it." He added:
It does not surprise to hear such remarks from the sell-out because he is covering his stink.

He has so much blood of Gukurahundi victims who fell victim to his collaborative antics with Zanu PF, especially those who were in Zapu leadership at that time.
It is alleged that about 20 000 people from Midlands and Matebeleland when the North Korean-trained fifth brigade descended on the provinces where alleged dissidents were operating from.
The sensitive issue has been unresolved decades later as it is believed that senior officials in the ruling ZANU PF orchestrated the massacres.
–New Zimbabwe