PTUZ rubbishes steep school fees hike as daylight robbery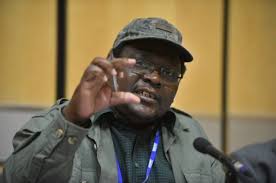 Teachers' unions have described as "daylight robbery" Government's approval of a steep hike in school fees, a development which was confirmed by Primary and Secondary Education Minister Cain Mathema.
The latest school fees increases will see some pupils at boarding and urban day high schools forking out in excess of $55 000 up from $6 000 and $20 000 up from $3 000 per term, respectively.
Progressive Teachers Union of Zimbabwe (PTUZ) president Takavafira Zhou said the fees were certainly beyond the reach of many parents, particularly civil servants. He said:
Our position is that parents must stop paying fees until teachers and government find each other over teachers' welfare, health and safety.

Sending kids to school when teachers are not teaching is a waste of time; the fees are certainly beyond the reach of many parents, particularly teachers.
Mathema asserted that the fees hikes had been approved after no parent formally raised objections with his ministry.
However, parents who spoke to NewsDay said school heads just presented them with figures to choose from and the process was not clear at all.
Zhou said some school heads manipulated the parents by giving them inflated figures to choose from and in some cases school heads bribe education officials to have their fees approved. Said Zhou:
… school heads have learnt ways of cutting corners and even get government approval of fees without following appropriate procedures.

Heads manipulate attendance registers so that they are presented as consent over a figure that even parents would have shot down, while in some cases, heads bribe authorities at the provincial level to get fees approvals.

Some fees are even unilateral, pegged by schools without input from parents.

–-NewsDay