Zaka children kill a soldier attacking their mother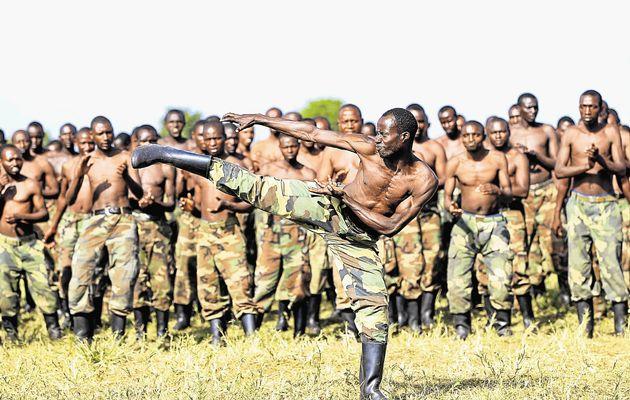 A Zimbabwe National Army (ZNA) officer was killed by three minors in Zaka, Masvingo Province after he reportedly attacked their mother in the dead of the night.
37-year-old Aaron Bhasopayi from the Commando Regiment was killed on Thursday at around 10 pm by three children aged 15, 12 and 10
While the national police spokesperson, Assistant Commissioner Paul Nyathi said the incident is still under investigation, a leaked police memo has indicated that the soldier travelled from Harare to Zaka on Wednesday.
Bhasopayi was on a revenge mission after his parents' hut was allegedly set on fire by the minor children's father over a debt.
On arrival at the accused person's home at around 10 pm, Bhasopayi forced himself into the accused's room and woke them up before going to their mother's bedroom, where he stabbed her with a knife.
The three children rushed to help their mother after she cried for help following the stabbing.
They started to assault the soldier with logs and took an axe which was in the room and struck Bhasopayi several times on the head until he collapsed.
The police officers who attended the scene found Bhasopayi's body lying in a pool of blood.
The body was taken to Masvingo General Hospital for post-mortem while the accused's mother was referred to Ndanga District Hospital for medical attention.
–NewsDay