ZimRights demands Khupe's resignation from parliament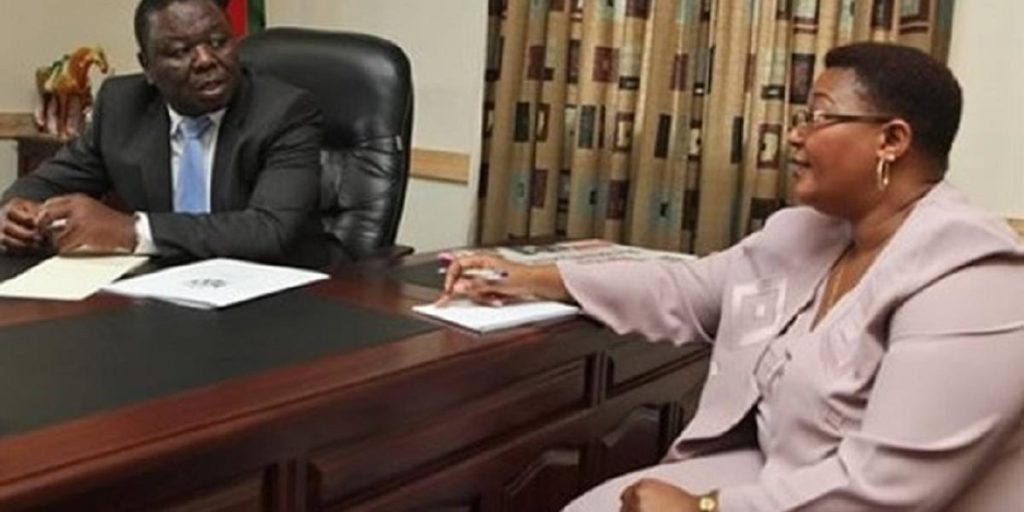 The late MDC founding leader Morgan Tsvangirai and then VP Thokozani Khupe
The Zimbabwe Human Rights Association (ZimRights) has demanded that Thokozani Khupe and her followers to step down from their Parliamentary roles as they do not deserve them.
ZimRights' remarks come after Khupe and others were Wednesday sworn in to replace MDC Alliance members whom Khupe recalled for their continued allegiance to her nemesis Nelson Chamisa.
The human rights lobby described swearing-in of the interim leader of the opposition MDC-T as a mockery on democracy. ZimRights said in a statement:
ZimRights distaste the imposition of leaders, some who were rejected by the electorate in 2018 and call on the 'fake' representatives to step down and allow the will of the people to prevail.
These remarks are consistent with sentiments expressed by Alex Magaisa, a law lecturer in the United Kingdom, in his Big Saturday Read.
Magaisa said the Zimbabwe Electoral Commission should have invited MDC Alliance to provide names of replacements since it was the party whose members were recalled.
Meanwhile, the reinstated MDC-T leadership claims that the March Supreme Court ruling on the MDC's leadership crisis gave the party the powers to recall and replace members of MDC Alliance who were in MDC before the Alliance was formed in 2017.
–Pindula