ARTUZ statement on government's latest salary offer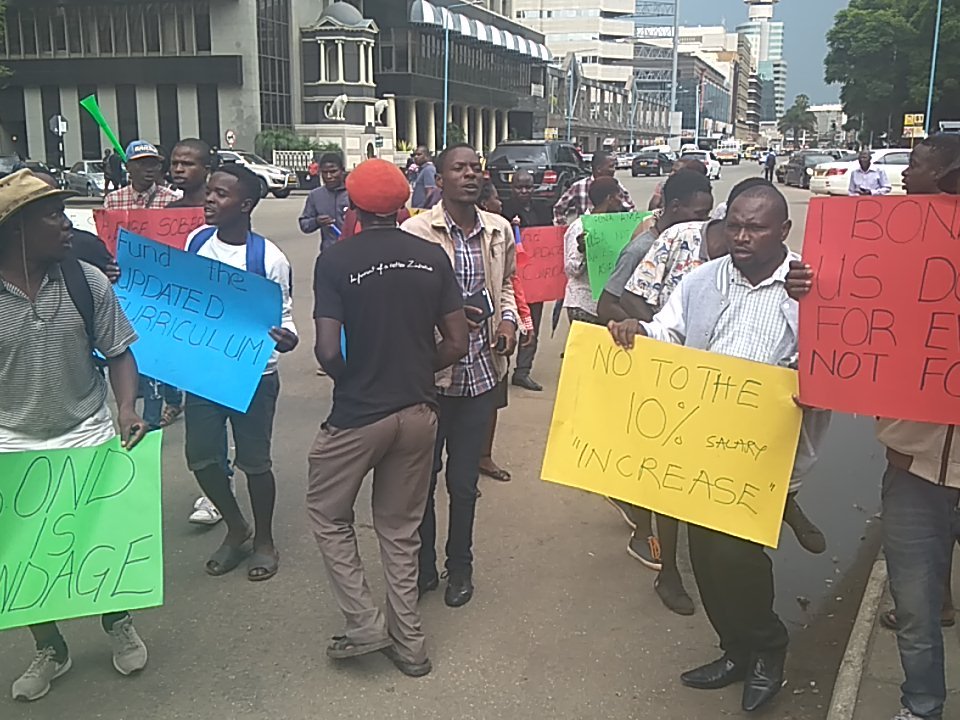 The Amalgamated Rural Teachers Union of Zimbabwe, ARTUZ, rejects both the process and the outcome of the NJNC meeting of 13 November 2020. The negotiating process was fatally flawed and the outcome failed to meet the legitimate expectations of our members.
Process.
Zimbabwe's cabinet made a formal announcement of the outcome of the NJNC meeting before the meeting was convened.
The NJNC was only convened to clarify the nature of the announced package. The workers' side was only invited to rubber-stamp a deal that was produced without the input of the workers.
The conduct by the government severely undermined the role of organised labour in collective bargaining.
The NJNC itself is an illegal entity established through a statutory instrument which is ultra vires to the supreme law of Zimbabwe, the constitution.
SI 141 of 1997 only provides for collective begging which in sharp contrast to the right to collective bargaining provided for in section 65 of Zimbabwe's constitution.
The APEX council which is supposed to represent the workers' side is composed of leadership which imposed itself and whose fraudulent terms of offices have since expired.
A group of imposters led by Cecilia Alexander continue to masquerade as leaders of all public service workers.
The masquerades have turned into negotiations entrepreneurs as they pocket allowances from both NUNC and Tripartite Negotiations Forum, TNF.
We call for the realignment of labour laws to comply with the new constitution and the establishment of a sector-specific negotiating platform.
Education sector workers should be allowed to independently represent themselves in negotiations.
The current hybrid structure is flawed and denies us an opportunity to push for sector-specific issues.
The current APEX council leadership structure must be urgently dissolved and the body be completely disbanded.
The Outcome.
The government failed to restore the value of our USD 520 salaries which were illegally slashed through currency reforms.
The majority of teachers who populate the D1 grade will be getting a total monthly income of ZWL 19 975.00. 1.
Total package = ZWL$19975.00 Salary + Housing + Transport =ZWL8524.00 +ZWL1247.00 + ZWL1164.00 = ZWL$10935 but Bonus = Salary + Housing + Transport, this therefore means that Bonus = ZWL$10935!
SO BONUS IS JUST ABOVE 50% OF THE TOTAL PACKAGE (It is only 54.74%).
To add salt to injury, the 54.74% will be paid in December!