Detained Chin'ono no longer worried about spending time in jail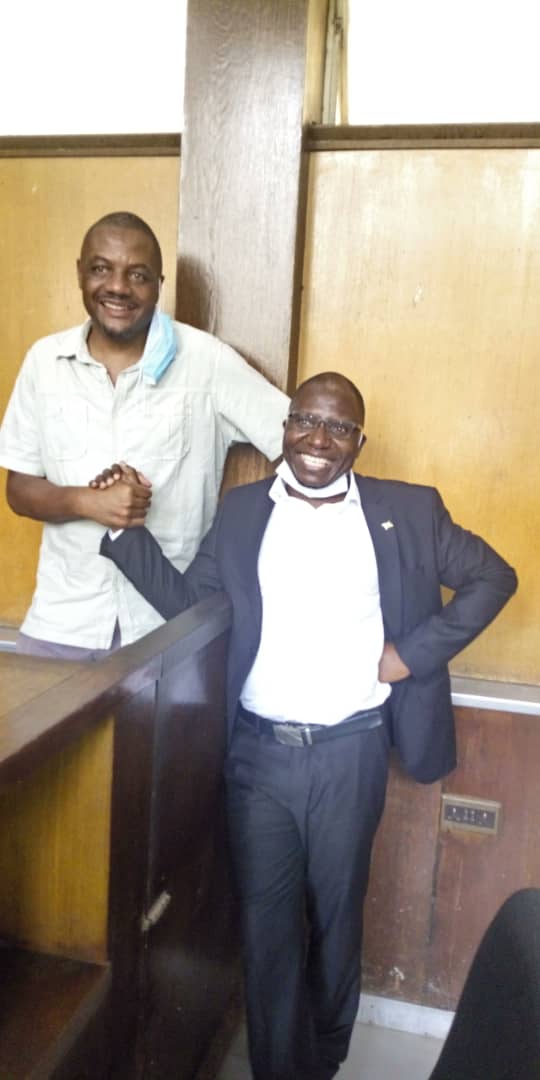 Detained Zimbabwean journalist and filmmaker Hopewell Chin'ono has said time in jail will not deter him from exposing corruption in the country.
He made the remarks on Friday during a court break at the Harare Magistrates' Courts where he sought a determination to his bail application.
The application we made today (Friday) is open and shut, but I'm not worried about jail. After this we are going to make another application which has nothing to do with applying for bail.

Don't worry about me. Bail is not a matter of concern now.
His lawyer, Job Sikhala who is also the vice-chairperson of the opposition MDC Alliance interjected Chin'ono saying they are "be prepared already to stay in prison."
Chin'ono was rearrested and sent to prison for Contravening Section 182(1) (a) of the Criminal Law (Codification and Reform) Act. Chapter 9:23 or alternatively Contravening Section 182 (1) (b) of the same Act "Contempt of Court" and Contravening Section 18411) (e) of the Code" Defeating or obstructing the course of justice".
He was arrested after he allegedly used his Twitter account @daddyhope between 25th and 27th October 2020, to post messages that "impaired the dignity, reputation and authority of the court."
The charges came at a time when Chin'ono is also on bail on charges of incitement to commit public violence after he had rallied the citizenry to participate in foiled 31 July 2020 anti-corruption protests.
–New Zimbabwe