Female ferrets offering Sikhala sex in an effort to trap him with rape charges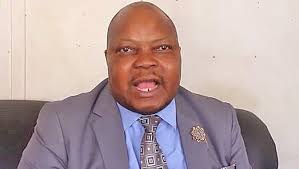 By Mpedzegwa Wamanava
Zanu PF has gone sexual in an effort to seduce perceived political opponents into having sex with female members of ferrets.
Known Zanu PF targets are receiving messages of love and offers of sex from suspected sexual goons.
Targeted victims risk being trapped of rape charges if they fall for the amorous offers.
MDC Vice Chairman and Spokesman of the 31st July Movement (J31M), Job Sikhala exposed the 'juicy' snare after his inbox was flooded with messages and pictures with sexual overtones.
Equipped with a security mind, the MDC legal eagle quickly realised that the offers were too good to be true.
"Gentlemen, be careful. ZANU PF via the FERRET has unleashed loads of women into inboxes asking for love and sex. Some are sending as far as nudes and their privates paraded," said Sikhala in a Twitter.
Sikhala added that some women were even calling him in an effort to build confidence.
"I will not report them to the Police but ask them to STOP it," said Sikhala.
Zimbabwe Observer managed to get a glance of the unprintable nude pictures which were sent to the Honourable Sikhala and neither could we give a textual description which in our view could be offensive to our readers.
The current regime has been trying without ceasing to convict Sikhala over a number of trumped up charges that range from treason, murder, rape, banditry and theft.
Sikhala has been arrested for more than 64 time, but has been acquitted of any wrong doing in all the charges.
Recently the CIO attempted to plant guns and bullets at his rural home in Masvingo, but the plan was aborted after villagers exposed it. The Villagers became suspicious when known members of the CIO from the office of the President in Masvingo started crawling and digging in Sikhala's farm. The villagers took pictures and shared them on social media bringing the horror plan to an abrupt stop.
The MDC fiery legislator is currently on bail on charges of inciting citizens to rise against the government.