"Ginimbi was killed by his boyfriend": Tatelicious claims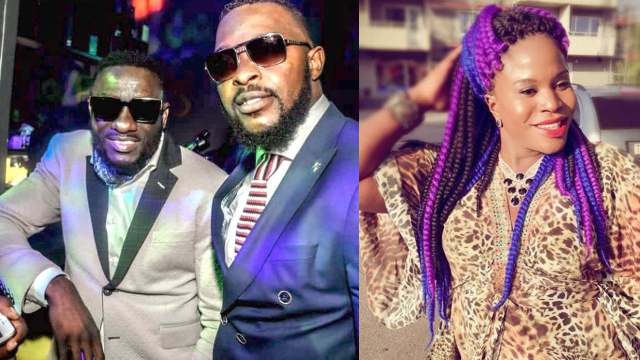 Ginimbi's spiritual life hadn't expired yet but was killed by his friend Rimo who was his spiritual 'wife', Tatelicious, the transgender claims Ginimbi was indeed into rituals.
Who killed Ginimbi?
Tatelicious alleges she is a spiritual being and that Ginimbi was not supposed to die because her time wasn't up yet but was rather supposed to sacrifice the three other passengers instead.
She claims Rimo was his boyfriend and that he killed Ginimbi.
"When Rimo came on the accident scene, Ginimbi was alive, he was bleeding but not dying. Ginimbi was killed" She says.
Rimo confirmed that he was following behind when Ginimbi had an accident and was the first to arrive on the scene beside the other witnesses. Ginimbi died as soon as Rimo died.
"We parted ways at the club and he was ahead of me," said Rimo.
"When I heard he was involved in an accident I couldn't believe it and when I arrived he was still alive. I am hurt and still in shock; I can't believe he is gone."
She also makes sensational claims that ZANU PF is involved.
Tate claims Rimo is hiding Ginimbi's asserts and urges Kadungure's family to remove him from the "equation".
"Rimo is Ginimbi's wife in the spiritual world…" Tate claims.
She tells the Kadungure family to inherit Ginimbi's properties and there are no consequences.
"You should enjoy his wealth for the next four years before they start to dissipate", she says.
Watch to learn more;
–iHarare