Ginimbi's secret child crawls out of the closet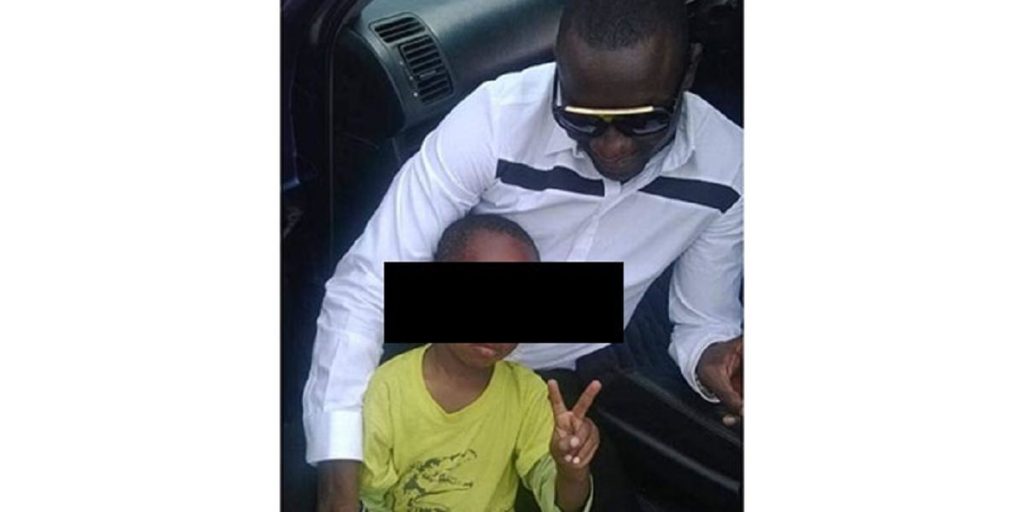 The Sunday Mail has reported that the late socialite and businessman, Genius Ginimbi Kadungure had a son in 2011 with a Gutu-based businesswoman, Miyedzo "Miye" Madondo.
The businesswoman is the daughter of a once-successful Masvingo businessman, the late Elias Madondo.
This comes after Ginimbi's family has said they believe the socialite had no child since none was introduced to them. Ginimbi's father, Mr Anderson Kadungure, recently said:
As far as I know, Genius did not leave behind any children. I heard through rumours that he had children everywhere, but I was never introduced to any of them.
Meanwhile, anonymous members from the Madondo family claimed that Ginimbi had a son with Miye whom he met in 2006 when she returned from New Zealand. The duo reportedly went separate ways following the birth of the child. Said the members:
They (Genius and Miyedzo) were madly in love. They enjoyed their romance and we all adored it. They both tattooed each other's names on their arms. That shows the level of affection they had for each other.
The Sunday Mail reports that Miye refused to open up during an interview at her farm in Masvingo last week, saying the timing – especially when Genius' estate was being distributed — would likely result in negative connotations about the motive. She said:
I hope this visit is personal and not about Genius because that is a closed chapter," said a teary Miyedzo, who was choking with emotions.

Maybe someday I will tell you all about it, but not now, I just can't.

I was born in a family with everything that I needed, so we are OK. We don't need anything, so please just leave us alone.
Miye's aunt who lives in Madondo Village in Gutu said "It is not a secret… that Ginimbi is the father of our boy," adding that after dumping Miyedzo for another woman, Ginimbi later tried to be involved in his son's life.
She added that they wanted to attend the funeral but the "Genius he had become was different from the Genius" they knew adding that they feared his relatives could be hostile as some were likely to think they were after his money.
Other relatives and family friends in Gutu corroborated the story saying Ginimbi and Miyedzo were inseparable, "they were madly in love."
One Dhunzi said they loved Ginimbi because he was kind and generous adding that they were saddened by the 'fact' that he milked Miyedzo dry and ran away.
A former driver at Kadungure's Pioneer Gases, who only wanted to be identified as Mike, claimed that Miyedzo also invested in the gas company. Mike said:
Miyedzo thought the investment was registered in both their names but she didn't know that Ginimbi had taken everything.

At the time, she thought the relationship was growing into something, but the guy left her. She was heartbroken.
Mike added that Ginimbi loved the boy and he did everything for him, from buying expensive cellphones and other gadgets. He added:
As we speak, he had bought him a drone as a birthday present and it will be delivered anytime soon.

We drove several times to Harare where he would meet his son and catch-up.
In August 2014, the flamboyant businessman posted a photo of himself and the child and captioned it "my son". The account was later closed in 2016.
Last week, Ginimbi's relatives and other beneficiaries of his estate unanimously accepted an unsigned will recently filed at the Master of High Court, which gives "Kit Kat", a friend to the deceased, the newly acquired Lamborghini.
All other assets were placed in a Trust, under which will be the bulk of the assets, including the Domboshava mansion, cars and companies.
The mansion will be converted into a hotel.
Ginimbi's father, according to the will, is entitled to 10 percent of funds generated by the Trust, while Ginimbi's sisters – Nelia and Juliet — will get 60 percent and 30 percent respectively.
–The Sunday Mail