Government demands list of striking teachers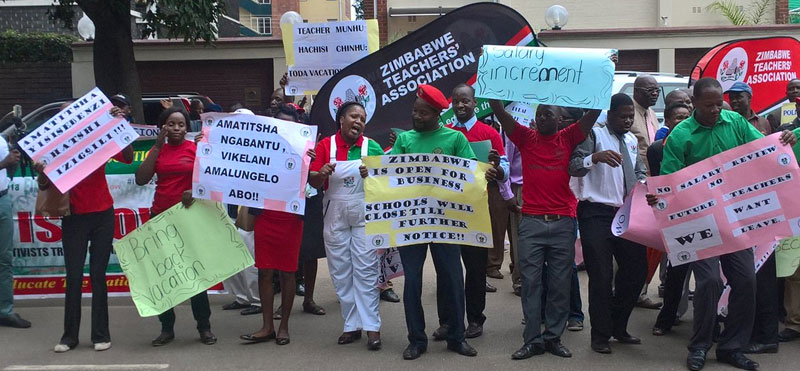 The Permanent Secretary in the Ministry of Primary and Secondary Education, Thabela has directed Provincial Education Directors to submit names teachers who have refused to return to work since the reopening of schools on 28 September.
RE: SUBMISSION OF NAMES OF TEACHERS NOT REPORTING FOR DUTY SINCE 28 SEPTEMBER 2020
Please refer to the attathed minute from the Public Service Commission on the above-mentioned subject dated 26 October 2020.
The Public service Commission has requested for details of teachers that have not reported for duty since the opening of Phase I classes on 28 September 2020 in the format prescribed in the template provided. Whilst provinces and districts have been submitting attendance statistics for teachers and teams to the Command Centre these did not have names.
In view of the above, Provincial Education Directors are hereby directed to submit the details of teachers that have been absent from duty for the period 28 September to 6 November 2020 to Head Office through their respective Human Resources Directors by end of day on Wednesday, II November for onward submission to Public Service Commission.
Henceforth, Provincial Education Directors are further directed to gather attendance information Including names of teachers at all the schools and submit to Head Office every Friday until further notice.