Kazungula bridge now complete, cutting off Zimbabwe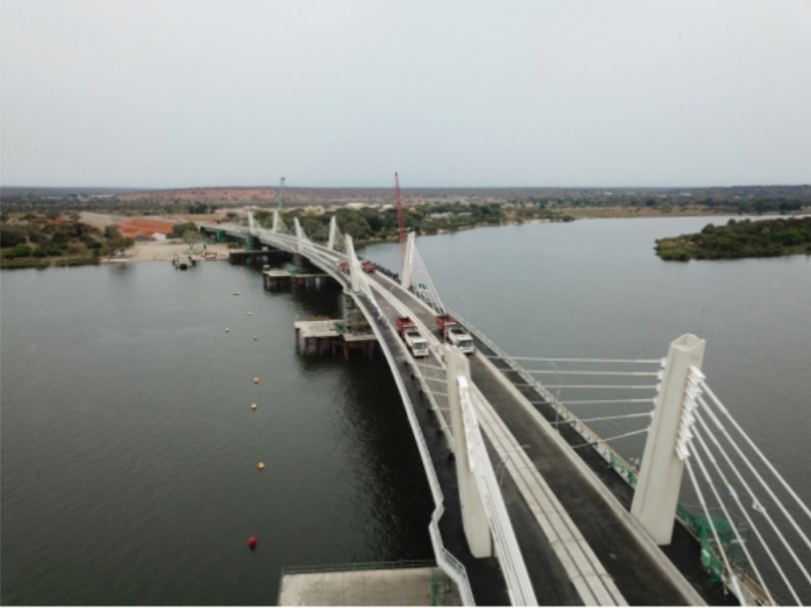 Staff Reporter
LIVINGSTONE — The days of depending on a pontoon ferry to cross the crocodile-infested Zambezi River between Zambia and Botswana will soon be over as the toll bridge at Kazungula is about to be opened.
A joint venture between Zambia and Botswana, the 923-metre bridge, already with a single-track railway, has been completed exactly six years after construction began in October 2014.
The South Korean company which undertook the project, Daewoo Construction and Engineering, has said it received a takeover certificate from Botswana and Zambia last month.
Severely opposed by Zimbabwe from its inception, the new bridge links Botswana with Zambia and will attract commercial traffic from South Africa's port city of Durban as well as Walvis Bay in Namibia. Construction of a railway line branching from Mosetse, a village in Botswana to the new bridge, is also complete, linking up railway traffic from South Africa with Zambia and the Democratic Republic of Congo.
Zimbabwe, under its long-time ruler Robert Mugabe, opposed the new bridge from the start saying there was no need for another bridge as there was the Victoria Falls one nearby. The then Zanu PF Member of Parliament for Chikomba Central, Felix Mhona, called it a conspiracy.
"It will not happen," weighed in Obert Mpofu, the then transport minister. His reasoning was that if any bridge was to be built between Zambia and Botswana, it had to pass through Zimbabwe and the latter had to agree to the use of its territory.
He went on, "I have engaged my colleague in Zambia and this engagement has been escalated to the principals of the two countries and the matter is at that level. Our understanding is supported by the United Nations; there is no boundary between Botswana and Zambia," he thundered in parliament in 2012.
"If they want to build a bridge on that piece of land, Zimbabwe has to be involved," he said, adding that there was no need for another bridge, just a few kilometres from the Victoria Falls one.
"We then approached Namibia," said Botswana's transport and communications minister Nonofo Molefi, "asking them to let the bridge pass through their territory. They agreed, hence it is curved, clearly avoiding Zimbabwe."
Although the new corridor will be 120km longer for Zambians and the Congolese, it will be preferred by many, given the chaos at Beitbridge and poor roads in Zimbabwe, depriving the troubled southern African country of millions in revenue.
In anticipation of increased traffic, Zambia's Revenue Authority has already moved its regional offices from Livingstone to the new bridge, ahead of its official opening. One-stop border facilities on both sides of the bridge are already in place.
The project was funded by the Japan International Corporation Agency (JICA), African Development Bank (AfDB), the European Union as well as governments of both southern African countries.. JICA contributed 57,5 percent, AfDB 31,5 percent, Botswana and Zambia an equal 9,2 percent while the remaining 1,8 percent came from the EU under its Infrastructure Trust Fund grant.