Passion Java dishes out US$20 notes at Moana's funeral service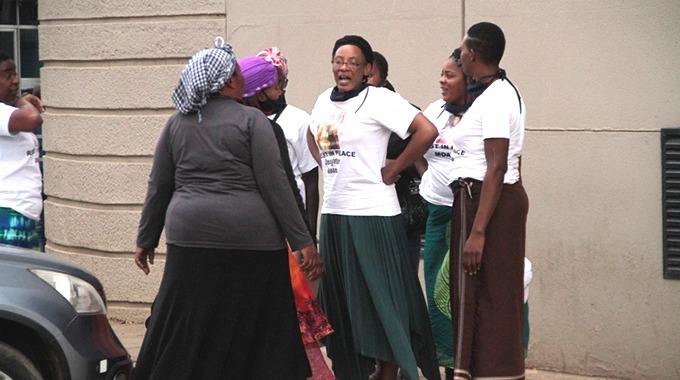 Self-proclaimed prophet Passion Java dished out US$20 notes to mourners who were gathered for a funeral service for the late socialite Michelle Amuli, affectionately known as Moana, at Doves funeral parlour in Harare on Wednesday.
Java, who had come for the funeral service, took time to meet his fans who sought to catch a glimpse of him.
People jostled and scrambled to lay their hands on US$20 notes that he was dishing out.
A 17-year-old street kid only identified as "Moze" said he was happy to meet Prophet Passion. He said:
I got US$20 from Passion. I am not understanding the drama, why can't the crew from Highfield respect Amuli's wish?

Mwana ndewe kwababa, not zvavarikuda kuita zvechislay queen ichi (Moana belongs to the Amuli family and people from her mother's side cannot have their way).

Anyway, I want to see her coffin kuti rakatengwa nevekwaGinimbi here (whether it was bought by the late Ginimbi's family).
There were sharp differences of opinion between the Amuli family on one hand and the late Moana's maternal relatives on the other, at her funeral wake as her father Ishamel Amuli insisted that she will be buried as per the Muslim tradition. He said:
I am Muslim and my daughter should be buried as per our tradition. Her body should not lie in state in Highfield as they wanted.
As a result, a church service which was scheduled for yesterday afternoon had to be cancelled as it took about three hours for the family to agree on burial arrangements. Amuli's decision finally prevailed.
The family revealed that Moana's remains were positively identified following a successful DNA analysis and she is expected to be buried at Zororo Cemetery along Seke Road this afternoon.
Moana, 26, died in the horrific accident that also claimed the lives of socialite Genius "Ginimbi" Kadungure, Malawian businessman Limumba Karim and Mozambican model Alicha Adams.
–-The Herald