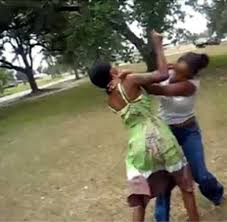 A MUTARE woman has sued her husband and his second wife for teaming up against her. In her application, Evangelista Chamwaita accused her husband, Albert Chamwaita and his second wife of being abusive and violent towards her.
She said the co-wife, whose name was not mentioned in court, is in the habit of provoking her and then making false reports to Albert.
Evangelista is in her 50s.
She told the presiding magistrate, Mr Lazarus Murendo, that her elderly husband is verbally and physically assaulting her.
"He is very violent. He assaults me whenever he visits our matrimonial home. He now stays with his second wife nearby and the whole family knows that each time he pays us a visit, he will turn me into a punching bag. I have suffered constant physical, verbal and emotional abuses at his hands.
"He insults me, accusing me of disliking his new wife. However, why should I like her after she destroyed my marriage? Nevertheless, I mind my own business," said Evangelista.
She added: "He, however, wants to force me to be friends with her. You cannot force friends on people. We have seen better days, but he fights me daily like we are still a young couple. I am fed up with his behaviour."
However, Albert said Evangelista is always picking fights with his second wife.
"I need is to know why she included my other wife in her protection order application when she is always the trouble-causer. Evangelista is violent and attacks my other wife because she believes that she snatched me from her, yet that is not the case. I love both of them and I hope that she (Evangelista) will be able to maintain peace with my second wife," he said.
He did not oppose the protection order application.
Mr Murendo granted the protection order against Albert. The court, however, advised Evangelista to make a formal protection order application against Albert's second wife if she is also breaching her peace.
–Manica Post