War Veteran threatens to shoot MDC Alliance Councillor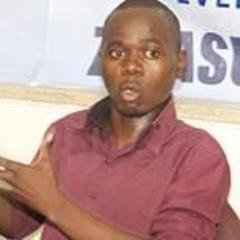 By Tinashe Sambiri
A self-declared war veteran threatened to shoot MDC Alliance councillor for ward 18, Chiredzi West, Gilbert Mutubuki following skirmishes over the distribution of land.
Members of the MDC Alliance youth assembly and the People-Power movement challenged the partisan distribution of land in the area, arguing the process should done in an objective manner.
During the heated argument, a war veteran threatened to shoot Councillor Mutubuki, Makomborero Haruzivishe and representatives of the People-Power movement.
See report below:
We were mobilising People-Power to confront corruption involving land distribution in Chiredzi West, Ward 8.
War veterans were distributing land on partisan basis and leaving out women and youths under the pretext that they were opposition supporters.
The war veterans were also giving land to those who already own multiple farms.
So the People-Power Movement went on Saturday 22 November to distribute 150 hectares of land to the people.
The exercise was very successful but was however disturbed towards the end when Zanu PF youths and war veterans came to violently disrupt the process. However, they were stopped by vigilant youths.