ZIMTA criticises other teacher unions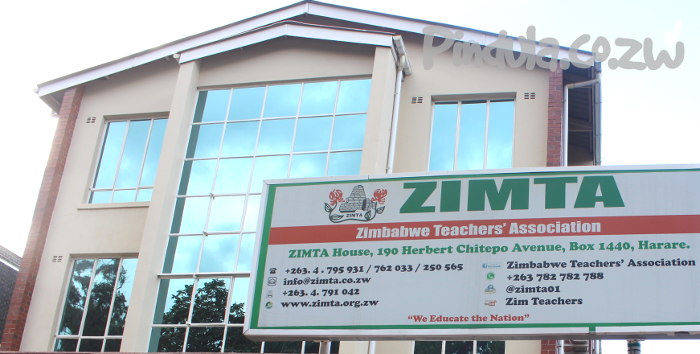 The Zimbabwe Teachers Association (ZIMTA) has slammed other unions representing teachers, saying they have no idea of what transpires during the meetings with government officials because they are "forever" absent.
ZIMTA has recently come under fire particularly from the Raymond Majongwe-led Progressive Teachers Union of Zimbabwe (PTUZ) and the Amalgamated Rural Teachers Union of Zimbabwe (ARTUZ) led by Obert Masaraure.
The two unions have accused ZIMTA officials of hobnobbing with the government and abandoning teachers.
But in a statement this Wednesday, ZIMTA defended its actions and urged teachers to remain focused. The statement read:
ZIMTA is the most professional teachers' union in Zimbabwe, with a mandate to advocate for better salaries for teachers, to ensure that teachers keep their professional jobs and to continuously lobby for better conditions of service.

It is regrettable that a cautionary word urging teachers to act within the confines of the regulations is mistaken for threats by the enemies of this union.

We really are doing our best in ensuring that teachers' conditions of service improve. However, it is sad that some teachers choose to be negative and side with rival unions who only speak on WhatsApp groups but are forever absent in the negotiating meetings.

It is such a sad scenario and really it is up to us teachers to choose between genuine representation and fake propaganda.

ZIMTA attends meetings, advocates, and negotiates in good faith.

Others wait for ZIMTA to return from Meetings, then wait for their circulars, because they have no idea of what transpires during the meetings.

When they copy ZIMTA's feedback and distribute it on WhatsApp groups and critique it others believe them, BUT we all know, this is not representation, all that they do is mislead.

They have no clue of how the systems work, yet they want to Teachers to lose focus and believe in them. This is SAD.

We urge you to remain focused, ZIMTA is behind you all the WAY. We are here to Represent TEACHERS every day.

The struggle Continues.

Zimbabwe Teachers Association (ZIMTA)