Econet donates $100000 to a Masvingo children's home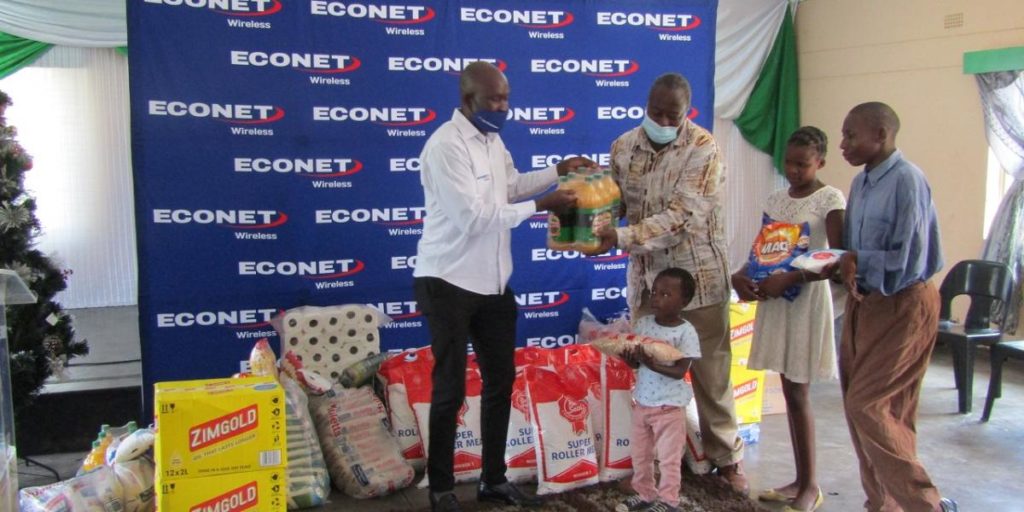 Econet Wireless Zimbabwe on Monday donated groceries worth $100 000 to Mucheke Old People's home and Alpha Cottage Children's home in Masvingo respectively.
Each of the two institutions received goods worth $50 000 including basic groceries like mealie meal, rice, cooking oil, soap and washing powder.
Speaking during the handover of the groceries, Econet Masvingo general manager Kudzai Mauwa who was accompanied by the area manager Edmore Mtisi, said:
We have running promotions where we give away prices to our customers, and we saw it fit to remember our less privileged customers during this festive season.
The presentation was also attended by representatives of the Masvingo City Council, Social Welfare, Baptist Convention of Zimbabwe Church (BCZC) and Masvingo Association of Residential Care Facilities (MARCF) which run the old people's home and Alpha Cottages respectively.
Mucheke Old People's Home and Alpha Cottages have 39 and 40 inmates respectively.
–Masvingo Mirror