New variant of Covid-19 found in SA, and is spreading fast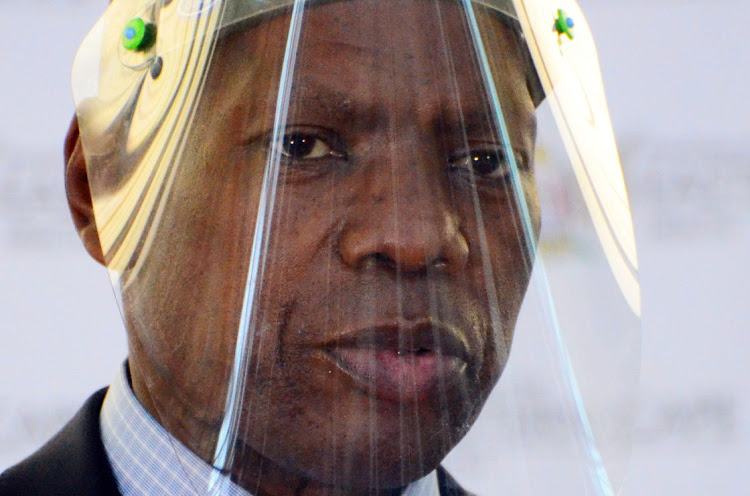 A new variant of Covid-19 has been identified in SA and is circulating widely — but it is not clear yet whether it is more severe than the original variants.
The new highly transmissible variant has become the dominant one in the country's second coronavirus wave, and is "making young and previously healthy people severely ill".
Health minister Dr Zweli Mkhize made this revelation on Friday night, speaking at a briefing alongside top scientists including Prof Salim Abdool Karim and Prof Tulio de Oliveira.
The new variant has three mutations, which is an unusually high number for a new variant, and can bind more easily to receptors in the human body. It was first detected in the Eastern Cape.
Mkhize said: "Clinicians have also been providing evidence of a shift in the clinical picture — a larger portion of younger people with no comorbidities presenting with severe illness. We are no longer asking young people to only think of others, they must think of themselves too because they are now equally at risk of dying."
Abdool Karim, co-chair of the ministerial advisory committee (MAC) on the coronavirus, said: "I am afraid we do not have good news for you, but we want to enable you to understand what we are now seeing in the second wave."
De Oliveira, from the KwaZulu-Natal Research Innovation and Sequencing Platform (KRISP), said that genomic sequencing was vital in the understanding of Covid-19 and that, in the first wave, it was clear there were a few variants that accounted for more cases than others — but these were nowhere near as dominant as the new variant.
"The new lineage appeared very quickly and started dominating almost all the genomes we have analysed from the past two months. In fact, 90% of this second wave is being dominated by this single lineage, yet in the first wave, three or four lineages accounted for around a third to 40% of all cases in the first wave," he said.
He added that the scientists did not know where it came from, but it first started spreading rapidly in Nelson Mandela Bay, and then moved down the Garden Route. It is now highly present in Gauteng and the Western Cape (where it accounts for 88% of samples).
The other provinces have far smaller numbers, but the pattern of transmission is the same, and augments the idea that this new variant is highly contagious.
"More transmission means more sick people and we really have to be careful not to overwhelm the health system," he said.
Mkhize said that in light of this news, he wanted to speak to SA's youth.
"It is mostly young people testing positive, and our clinicians have warned us that things have changed — they're seeing young previously healthy people becoming severely ill," he said.
He lambasted the youth for what he'd seen in videos circulating on social media.
"I have seen videos of young people partying, playing kissing games, and not wearing masks, and some are clearly intoxicated," he said, adding that they were throwing caution to the wind by ignoring the rules during a disaster.
"They should not only adhere to life-saving measures when asked to do so, they should know to follow those rules," he said.
Abdool Karim said: "We saw the peak [of first wave infections] in July and August, then low transmission for almost three months. But since early November we have seen a rapid rise in cases. We are well and truly in the second surge."
He said the virus was "spreading faster than the first wave" and was "probably across most of SA by now". However, it was not clear whether the second wave had, proportionately, more or fewer deaths.
He said it wasn't unusual for a virus to become more transmissible, and that they usually become less lethal as they evolve — but he said that there wasn't enough evidence as yet to confirm this lower lethality.
"In other words, the severity is unclear. But we have not seen any red flags, looking at our death information," he said.
It is also unknown yet if those who were already infected with other variants can acquire this one too, Abdool Karim explained.
What is known, however, is that "we do not need to change strategies in terms of diagnostics and treatment and non-pharmaceutical interventions".
Mkhize agreed, saying that there was "no reason for panic". He said the strategies of wearing masks, sanitising and social distancing would be as effective in preventing the spread of the new variants as the originals.
On Thursday night, there were 892,813 confirmed Covid-19 cases countrywide, with more than 9,000 of them in the preceding 24 hours. In the 24 hours before then, SA recorded more than 10,000 new cases, the first time it had done so since August 1.
Also by Thursday night, 24,011 deaths had been recorded across the country — with 184 of them coming in the preceding 24 hours.
–Sunday Times