Video: Zanu PF youths hit MDC A youngsters in the pot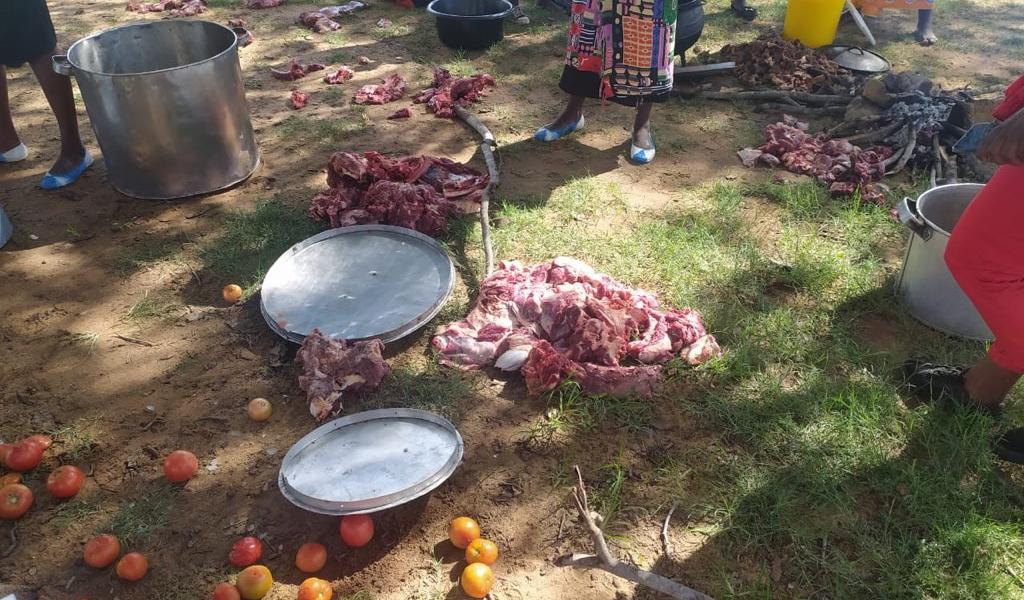 Zanu PF youths attacked their MDC counterparts where it matters most. Machinjas sustained a meaty attack when Zanu PF youths soiled their meat and tomatoes bringing their one million launch campaign to an abrupt stop.
The Tshisa Mpama crew's hopes to tantalize their taste buds with salty meat went up in smoke when the former gorillas emptied to the ground drums of boiling meat.
The following pictures and video below tell a story of how alleged Zanu PF youths in Mhondoro disrupted an MDC Alliance meeting that was organized to launch the One Million Campaign.
The photos were shared by members of the opposition and they even names the people who disrupted their gathering which according to them was sanctioned by the Police who were also present when it happened.