Fake Covid-19 drug hits the streets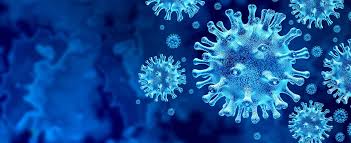 HARARE – AUTHORITIES are clamping down on the dispensing of ivermectin — a drug used to kill parasites in animals – but which is baselessly being touted as a treatment for Covid-19.
The Medicines Control Authority of Zimbabwe (MCAZ) does not recommend its use as a cure for Covid-19.
Ivermectin is approved in other countries for use in animals for prevention of heartworm disease in some small animal species, and for treatment of certain internal and external parasites in various animal species.
MCAZ is concerned about the health of Zimbabweans who may self-medicate by taking ivermectin products thinking they can be a substitute for ivermectin intended for humans.
These animal drugs can cause serious harm in people.
In a statement yesterday, acting director general of MCAZ Mr Richard Rukwata said his authority strongly warns people against using this animal drug as cure for Covid-19.
"In view of the growing number of inquiries and reports received concerning use of veterinary ivermectin injection for the prevention or treatment of Covid-19, the Medicines Control Authority of Zimbabwean is strongly advising members of the public, veterinary medicines general dealers and healthcare practitioners against the use of veterinary formulations of ivermectin injection in humans for the prevention or treatment of Covid- 19, or any other health condition," he said.
Mr Rukwata said veterinary ivermectin is a veterinary product approved for the treatment and control of parasites in animals only.
"Veterinary ivermectin is not indicated nor is it approved by MCAZ for use in humans. Furthermore, Section 88 of the Medicines and Allied Substances Control (General) Regulations 1991, SI 150 of 1991 prohibits the use of any veterinary medicine for the treatment of humans," he said.
Any researchers, he said, interested in exploring novel therapeutics for Covid- 19 can only do so under clinical trial settings, or in any other manner after prior authorization by MCAZ.
Mr Rukwata said unapproved uses of medicines can lead to negative health problems, worsening of your condition or even death.
"The Authority therefore recommends that patients and healthcare providers use standard treatment guidelines and protocols approved by Ministry of Health and Child Care as guided by the World Health Organisation," he said. – Chronicle