Road workers impregnate 64 minors in Masvingo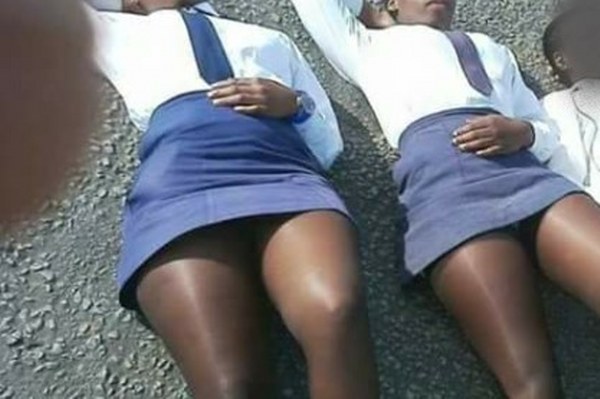 Some 64 under-age girls have fallen preg_nant while 45 others have dropped out of school due to casual se_x that is rampant along Beitbridge – Harare Highway where several companies are widening the road.
Herbert Chikosi who is with the Zimbabwe National Family Planning in Masvingo said this during a workshop.
He pointed out that villages around Gokomere Mission near Masvingo are some of the hotspots for teen preg_nancies and STIs. Chikosi told the workshop which was organised by My Age that a lot of girls are engaging in se_xual activities with the construction workers causing STI's and unwanted preg_nancies.
He said that the uptake of family planning pills and morning after tablets have gone up significantly since the arrival of the construction workers.
The Government last year contracted five firms that are doing the construction work along the whole stretch of the 600km Harare-Beitbridge Highway and some of the companies are Bitumen, plus the ministry of Roads itself. He also mentioned that there has been a high uptake of family control pills and morning after tablets.
Village head, James Ruhodhe said a lot of children dropped out of school due to the increase of STI's and unwanted preg_nancies and there is a significant number from Matova Secondary School.
— Mirror