'Apologise or risk expulsion' ANC warns Magashule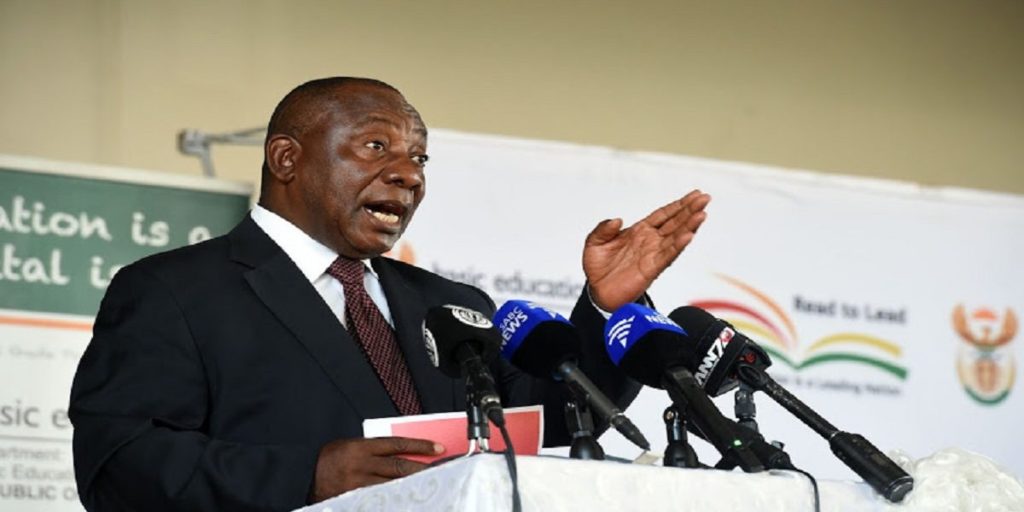 South Africa's ruling party, ANC has told suspended Secretary-General, Ace Magashule to apologise for suspending Cyril Ramaphosa as the president of the party.
Magashule had defied the suspension which he said was faltered and announced that he was suspending Ramaphosa instead of stepping down pending the outcome of his corruption, fraud and money laundering case.
Ramaphosa revealed on Monday that the NEC, which has been meeting for the past three days, wants Magashule to apologise or face disciplinary action. In his closing remarks, Ramaphosa said:
_The NEC also discussed the so-called letter of suspension written by the secretary-general to the president for which the secretary-general had no authority or mandate from any structure of the movement._

_The NEC agreed that such conduct was completely unacceptable and a flagrant violation of the rules, the norms, and the values of the ANC._
He added that NEC further instructed its top officials to advise Magashule to apologise publicly to ANC structures and members within a set time frame failure of which will in the ANC instituting "disciplinary procedures in accordance with the ANC constitution."
Ramaphosa also confirmed that ANC deputy secretary-general Jessie Duarte would carry out the secretary-general functions in Magashule's absence.
NEC members also condemned "unwarranted attacks" on Duarte and ANC staff members at Luthuli House, whom Ramaphosa said had been subjected to threats, insults and unfounded allegations and misinformation for carrying out decisions of the NEC, NWC and officials.
–Sunday Times