Former Zanu PF minister now homeless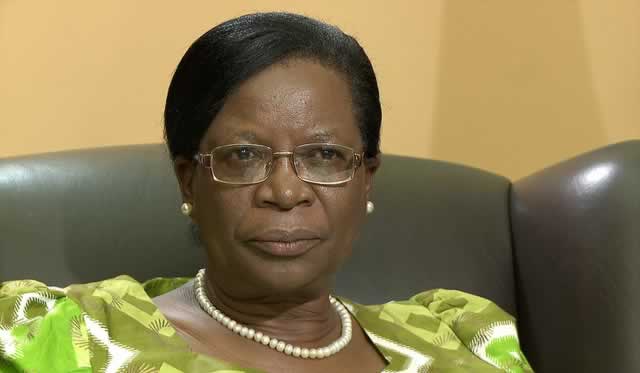 FORMER higher and tertiary education minister Olivia Muchena was recently left homeless after a fire gutted her thatched farmhouse in Goromonzi, Mashonaland East, which she had only occupied for less than two months.
After abandoning city life in June and relocating to her Inhaka Farm in Goromonzi when she lost both her ministerial job in government and her influential position in ZANU-PF Women's League, life turned for the worst when a freak fire reduced her massive farmhouse to ashes and rubble.
Her youngest son, Kudzai, who was sleeping in the house when flames began and razed the farmhouse to the ground, escaped unhurt. Muchena also escaped possible injury after heeding calls from neighbours for her not to sleep in the house when the fire, which started in the early evening hours of July 29, initially appeared to have died down.
She is believed to have disposed of her Harare property and transferred all her movable assets to the farm, some of which was destroyed in the inferno. Sources said, following her fall from grace, Muchena had decided to pick up the pieces, working the land.
She was sacked in a brutal purging spree that rocked ZANU-PF just before and after its sixth congress held in December last year. Muchena was accused of hobnobbing with former vice president, Joice Mujuru, who, along with many others, were expelled from both the party and government for allegedly plotting against President Robert Mugabe.
Witnesses who spoke to the Financial Gazette off the record said the former minister survived by fleeing to exiled businessman, James Makamba's neighbouring farm, where she took refuge for a few days under the care of Makamba's wife, Irene.
Muchena has now since returned to Harare, where she is said to be accommodated at a friend's house. In the wake of many unexplained fires gutting residents of the country's influential politicians, speculation in the Goromonzi farming community has been suggesting possible foul play.
Muchena, however, ruled out villainy in a telephone interview with the Financial Gazette on Tuesday, although investigators have been engaged to ascertain the cause of the fire.
"I have no reason to suspect foul play at all. We are examining the chimney from the fireplace which we suspect could have cracked, leading to the fire," noted the soft spoken former minister, who indicated that she would return to the farm as soon as the house is repaired.
"I am waiting for an engineer to assess to see if the house can be repaired because as you witnessed, it was extensively damaged. I might as well need to build a new house if the engineer recommends so," she said.
Asked what, besides farming, she has been doing since her sacking from government, Muchena reluctantly said: "I am an academic. I am reading and writing and I am enjoying it. Goodbye."
Witnesses said Muchena's youngest son, Kudzai, was pulled from his room by farm workers who rushed to the scene just after midnight on the day of the inferno.
No repairs had been done and debris was yet to be cleared when the Financial Gazette visited the farm last Friday.
Muchena's younger sister, Colleta Mubaiwa, told the Financial Gazette that the former minister could have been caught in the terrifying blaze when she walked into the house without knowing that it was on fire.
Although investigations to establish the real cause of the fire are still underway, Mubaiwa reiterated that the family suspected no foul play, adding that the fire could have started when the farmhouse's ageing chimney cracked due to excessive heat.
Mubaiwa, who showed the Financial Gazette crew around the extensively damaged house, said Muchena was not at the farm when the fire broke out during the evening of July 29, but arrived whilst workers were still battling to put it out and proceeded straight into the house oblivious of the blaze.
"She did not notice that we were fighting the fire from outside. She normally uses the back door so we were on the other side and we never saw her get into the house. It was only after she started calling out that we realised that she was in the house and we immediately shouted that the house was on fire. She then ran out and started helping us douse the raging flames," Mubaiwa said.
She said the fire subsided for a few hours before it broke out again around midnight when Muchena had been whisked away to the Makambas' place.
However, her son was sleeping in the house when the fire reignited again, fueled by a prevailing easterly wind which drove fierce flames that licked tree branches a metres away.
Mubaiwa paid tribute to Makamba's wife for persuading her sister not to sleep in the house after the appeared to have come under control.
"My sister actually wanted to sleep in her bedroom when the fire seemed to have died down but Mrs Makamba persuaded her until she accepted to spend the night at her house. I shudder to think what would have happened had she been sleeping in her bedroom when the fire broke out again at midnight," she pondered.
Born in 1946, Muchena was one of President Mugabe's longest serving ministers until her political demise last year. She studied for a PhD in Agriculture Extension Education with minors in Technology and Social Change at Iowa State University, United States.
During the late 1970s she was a faculty member at the University of Rhodesia.
She has served in various positions in the government, including in the ministry of agriculture, the office of former vice president Mujuru, as well as minister of science and technology development and also as the minister of women's affairs.
In the recent past, several ZANU-PF heavyweights have had their properties gutted by fire in mysterious circumstances. Perhaps the most unfortunate ZANU-PF official has been Mujuru herself.
In May this year, a fire burnt Mujuru's Alamein Farm in Beatrice, torching poultry houses and leaving 32 000 chickens' dead. The fire was alleged to have been caused by a fault in the electrical system at the farm.
This was the third fire to ravage Mujuru property since 2011 when the former vice president's husband, retired general Solomon Mujuru, died in an inferno at the same farm.
An inquest was conducted at the family's behest where after the coroner investigating the late decorated liberation war hero's death concluded he had died of smoke inhalation.
In September last year, a Mujuru homestead at Tarisa Farm in Ruwa was also gutted by fire destroying a nine roomed thatched house and at least one other outhouse. This fire was reportedly started by a relative who was allegedly trying to kill a snake.
Mujuru's rival, Vice President Emmerson Mnangagwa had his farm property destroyed by fire as well last year.
–Financial Gazette