Man bashes'koi koi' dancer for smiling at his wife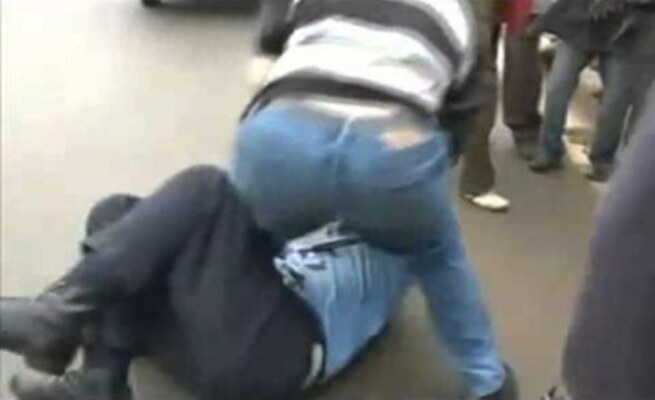 A man was left bleeding after he was assaulted at a party by his close friend, who accused him of dancing in a sexually suggestive way before his wife.
A witness, who attended the party, said Sam Sabelo Sibanda became unhappy after seeing his wife, Tatenda Kasaira, marvelling at his friend Dumiso Mpabanga's exquisite dance moves.
The witness said Sam approached his wife and accused her of admiring and salivating at Dumiso's sexually suggestive dance moves.
After that he turned to Dumiso and angrily accused him of dancing while looking and smiling at his wife.
"He charged at the unsuspecting Dumiso, who was enjoying himself on the dance floor and accused him of trying to entice his wife with his sexually suggestive dance moves.
"After that, he manhandled him before he unleashed a heavy blow on him," said the source.
Following that, the source said, Sam rained blows on the hapless Dumiso, who tumbled to the ground and bled from the mouth.
"He kicked him all over the body causing him to bleed. But Sam did not stop at that, as he reached for stones and hit him on the body while he was wriggling in pain on the floor," said a witness who watched all the drama unfold.
Dumiso was rushed to Mpilo Central Hospital for treatment.
A report was made at Tshabalala Police Station, but the police were yet to arrest Sam.
Bulawayo deputy police spokesperson Assistant Inspector Nomalanga Msebele confirmed the incident:
"I can confirm that we arrested a man who assaulted his close friend for allegedly dancing in a sexually suggestive manner in front of his wife.
"The suspect also stoned the complainant."
She appealed for information that may lead to the arrest of Sam.
"This suspect is a resident of Bulawayo and is known by some people and they have information about where he could be hiding.
"We are kindly asking you to furnish us with information that may lead to his arrest.
"Anyone with information may contact any nearest police station or contact us on (09)60358,"she said.
— BMetro