Mum locks daughter's punana for keeping her legs wide open for every man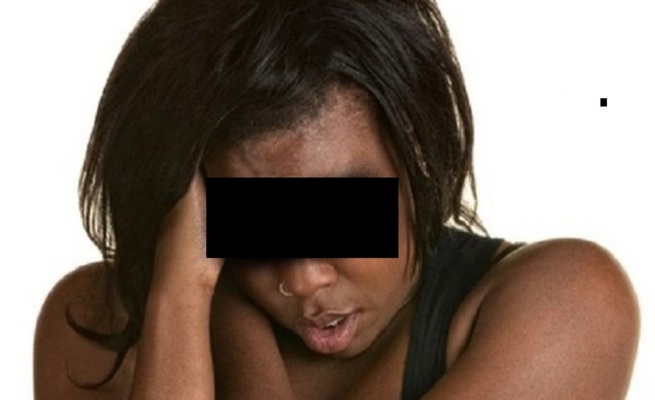 A 56 year old Pretoria mother 'centrally' locked her 36 year old daughter's punana for failing to keep her legs closed. The mother is accusing her daughter of concentrating on sexually entertaining men at the expense of looking for a job. She believes that her daughter was bewitched with a sexual demon which compels her to dish out sex to every man.
"I will close her legs if she can't keep them closed," said the mother.
But the daughter sees her problem differently. She believes that the prevailing economic situation was tough and jobs were difficult to come by.
But her mum says she spends too much time with men.
Now men are leaving the 36-year-old after tlof tlof.
But she doesn't believe her troubles are caused by men "The reason I'm not getting a job is because there are no jobs. It has nothing to do with men," she said.
The woman told Daily Sun her mum told her about a prophet who warned her to stay away from men, but she didn't want to listen.
"I thought it was ridiculous and continued dating. My mum threatened to lock my punani," she said.
She said her problems started in October.
"I was dating someone and we were happy. We had great se_x, but his 4-5 suddenly fell whenever we poked," she said.
At first she thought there was a problem with his 4-5 and they broke up. She moved on, but when she and her new man tried to poke the same thing happened.
"He was so embarrassed. But I didn't suspect my mum had anything to do with it. When we tried again his 4-5 fell again. He told me this had never happened to him," she said.
She said this is when she suspected her mum might have really locked her punani.
"I went to see a sangoma who confirmed that my mum really locked my punani. She gave me muthi to bath with and some to apply after bathing," she said.
"Three weeks later I told a male friend about my problem and we tested it. The same thing happened."
The woman said when she asked her mum about it, she told her it was for her own good.
"Last week I had a few drinks with friends and had a one-night stand. But his 4-5 didn't want to work. I expected that to happen, I just hoped for a different result," she said.
Daily Sun spoke to the mum (56), who confirmed she locked her daughter's punani.
She said her daughter loves men a lot and their isinyama was shadowing her.
"If she can't keep her legs closed then I'll close them myself," said the mum.
She said her daughter needed to cleanse and lay off men for a while.
"I obviously don't want her to be single forever, but I need her life to be back on track," she said.
One of the exes said he's never had a 4-5 problem. A week after breaking up with the woman he went back to his ex and the tlof tlof was great.
"I really hope she finds help," he said.
Sangoma Joseph Dungamanzi said: "Some mums lock their daughter's punani until they think they're ready for se_x. Getting rid of that takes at least three months, but I'll be able to help her."
— DailySun