50 Mberengwa teachers admitted at Mnene hospital with COVID-19 symptoms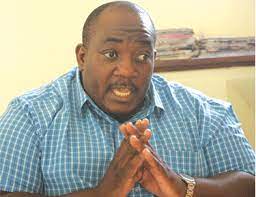 ALARMING: 50 Mberengwa rural teachers have reportedly been admitted in Munene Mission Hospital with breathing problems.
Reports doing the rounds are that close to 50 teachers in the Rural schools surrounding the Lutheran church Munene Mission Hospital have been admitted with serious breathing problems suspected to be Covid-19 related.
Contacted regional coordinators of both the Progressive Teachers Union of Zimbabwe PTUZ and of the Amalgamated Rural Teachers Union of Zimbabwe ARTUZ have confirmed the developments.
Interestingly, all the cases are of those teachers who were allegedly 'coerced' by Government to receive both 'shots' (1st and 2nd jabs) of the controversial Chinese Sinopharm Vaccine donated to Zimbabwe by the Chinese Communist Party.
It is only a few days ago that (2) teachers of the Mubatapasango School near Mataga growth point (again in Mberengwa), were buried on Friday 9th July 2021 after they were reported having died in their sleep shortly after complaning to those close to them of acute chest pains and breathing difficulties the evening before.
Raymond Majongwe the PTUZ Secretary-General and Dr Takavafira Zhou, President of the PTUZ have both confirmed receiving the reports from agitated teachers and their close of keen, but are now on the ground bent on verifying the claims before issuing statements of how their members should behave as well as the PTUZ and ARTUZ stances going forward.
In the meantime, several MP's who were deployed by the Government to use the recently announced 'two weeks' lockdown to allegedly 'intimidate' their constituencies into receiving the Chinese Sinopharm and Sinovax 'concoctions' are 'mum' about the developments.
Many human rights observers are certain all those who are reported to be 'clamouring' for 'injections' with the Chinese Trial vaccines at all vaccination centres , are doing so out of intimidation and coercion than out 'conviction' and therefore ' not voluntarily'.
It is understood the WHO has advised the Zimbabwean Government to suspend the mass vaccination of its populace until the reports are verified, because Zimbabwe might 'terminate' a large section of its population through its 'Chinese Sinopharm' vaccination programme.
Frighteningly enough Dr Robert Mudyiradima the head of the Government Vaccination Program was quoted 'Live and Direct' admitting that the Government was using its citizens as Guinea pigs to Chinese Experimental Vaccines when he (in Shona) said: "We are ONLY going to know if the Chinese Vaccines work or not after we have vaccinated the people…."
This he said 'LIVE' on a short 1.2 MB sized video making the rounds on Mass and Social Media intentionally when he was receiving a batch of 2 million doses of the Sinovac vaccine that is reportedly 'slaughtering' thousands in Indonesia.
Dr Takavafira Zhou hails from Chegato in Mberengwa and an aspiring MP for the Mberengwa North Parliamentary seat.