Zanu PF, Green Fuel colluded to destroy Chipinge villagers' crops: Madhuku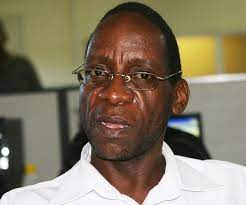 MUTARE – Controversial businessman Billy Rautenbach had the full backing of Zanu PF officials when his company targeted more than 1,000 households in Chipinge South and destroyed their crops and structures last week, the families' lawyer has charged.
With guns and dogs at the ready, Green Fuel security guards went on a rampage in Chinyamukwakwa village on Thursday, leaving a trail of destruction in wards 28 and 26 as the ethanol-producing company pushes its expansion into communal lands – at the expense of villagers.
Lawyer Lovemore Madhuku, who represents the aggrieved families, has vowed legal action saying the families had lost crops including maize and cotton which were set for harvest in August.
"Green fuel is taking the law into its own hands. It is a law unto itself and I think that they must be having some big politician in Zanu PF or a group of politicians in Zanu PF who are actually giving it the encouragement that it is above the law," Madhuku told ZimLive.
The law professor said "no private individual has the power to destroy crops that belong to others, they have to go to court and get a court order."
Madhuku added: "No private individual can destroy a structure built by another person, even if that structure is built in what you consider to be your piece of property, you still don't have the power. You will have to go to court.
"But in this case, what is very worrying and which is a matter that we will keep pursuing is that no one owns communal land."
The land dispute between Green Fuel and Chinyamukwakwa villagers has been raging since 2008. Parliament and Cabinet have previously taken up the issue – without success.
Madhuku said the razing of crops was particularly shocking after it had been agreed that the families would be given two months to harvest.
"They will answer in court, but I want to be clear that at the moment that it is very worrying for Green Fuel to be allowed to take the law into its own hands.
"I know they would not be able to do what they are doing if they knew that the big politicians in the country are against it," said Madhuku, adding that he was investigating which Zanu PF official[s] had colluded with the company to sanction the Green Fuel rampage.
Rautenbach is a Zanu PF benefactor and close ally of President Emmerson Mnangagwa.
In March, Neville Coetzee, another white businessman associated with the president, tried to evict 12,000 villagers from their ancestral lands in Chilonga, Chiredzi, to grow lucerne grass.
Claris Madhuku, director of Platform for Youth and Community Development, a locally-based organisation advocating for the villagers, said engagements to resolve the land dispute were failing because stakeholders were constantly shifting goalposts
"There have been efforts to dialogue over this dispute because it has been ongoing for quite a long time. Some of the local players sometimes representing local authorities evade these discussions by claiming they also don't have power, because perhaps these may be the interests of the president," said Claris.
He added: "These engagements make it difficult to reach an agreement because stakeholders who are supposed to represent the state or local authorities are sometimes conflicted because they come as individuals, and sometimes as institutions.
"Some of the local players who sometimes belong to the Green Fuel project or are employees, sometimes dodge dialogue platforms by claiming that they can't represent the company because they are merely employees."
Zanu PF officials were not readily available for comment – ZIMLIVE