SA government wants 25,000 soldiers to deal with rampant looting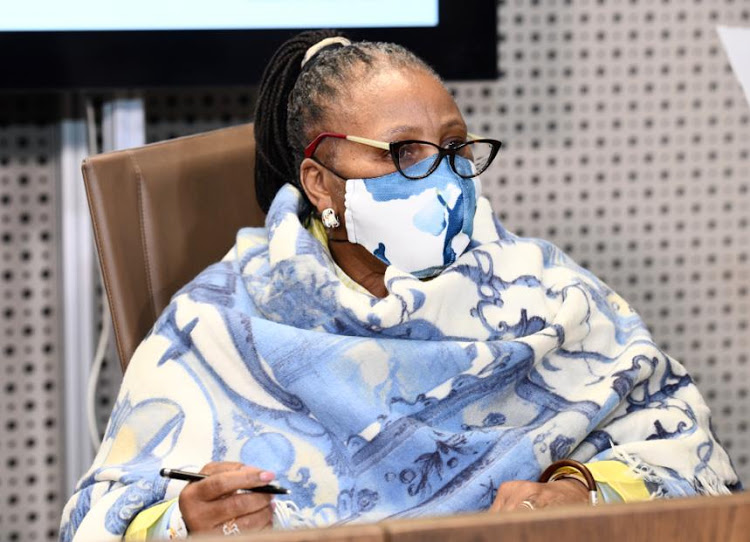 Defence minister Nosiviwe Mapisa-Nqakula has asked President Cyril Ramaphosa to deploy 25,000 soldiers to quell the rampant looting and destruction of property in KwaZulu-Natal and Gauteng.ADVERTISEMENT
Mapisa-Nqakula told parliament's joint standing committee on defence that both Ramaphosa and other party leaders suggested the numbers of army personnel on the ground be increased as the situation was "very bad".
Earlier on Wednesday, acting minister in the presidency Khumbudzo Ntshavheni said 5,000 soldiers has been deployed — double the initial amount authorised.
Mapisa-Nqakula told MPs that Ramaphosa had expressed unhappiness about the 2,500 soldiers deployed on Monday, saying more were needed and that money was not an issue.
"He said he is unhappy with those numbers and that we should not worry about the cost, but we should be worried about the rampant looting and also about the lives of South Africans who are being killed," she said.ADVERTISEMENT
Ramaphosa had proposed that the number be increased to 10,000, said Mapisa-Nqakula.
But opposition parties who met Ramaphosa on Wednesday morning unanimously made a proposal that the president increase the number to about 75,000 and include members of the reserve force as had been the case at the beginning of the Covid-19 pandemic.
The EFF, which has been vocal in its opposition to having troops deployed, snubbed the meeting.
"We agreed that we don't have to say 75,000 but not keep it at 10,000 which the president had proposed — but we should rather find a middle way. So we have now submitted a request for deployment of about 25,000 members. We tried to find a middle way between 75,000 and 10,000. We will start with 25,000," she said.
Mapisa-Nqakula described the situation in KwaZulu-Natal as "very bad".
She said there were no less than 1,000 soldiers deployed in that province and about 800 were in Durban.
Mapisa-Nqakula said when the deployment started, it focused on national key points.
"It was like guard duties in areas … where you have oil refineries and at the airports. That's what we thought we needed to do which was a discussion which was held between the police and the army," she said.
But people started attacking the malls, something the government had not anticipated.
"Our soldiers were not at the malls. Our agreement was that we [army] do guard duty, so that we can release the police to enforce the law and deal with people who were carrying out acts of criminality. That's the only reason we were not at the malls," she said.
TimesLIVE