'Victory' for Jacob Zuma as special plea is set to be heard in open court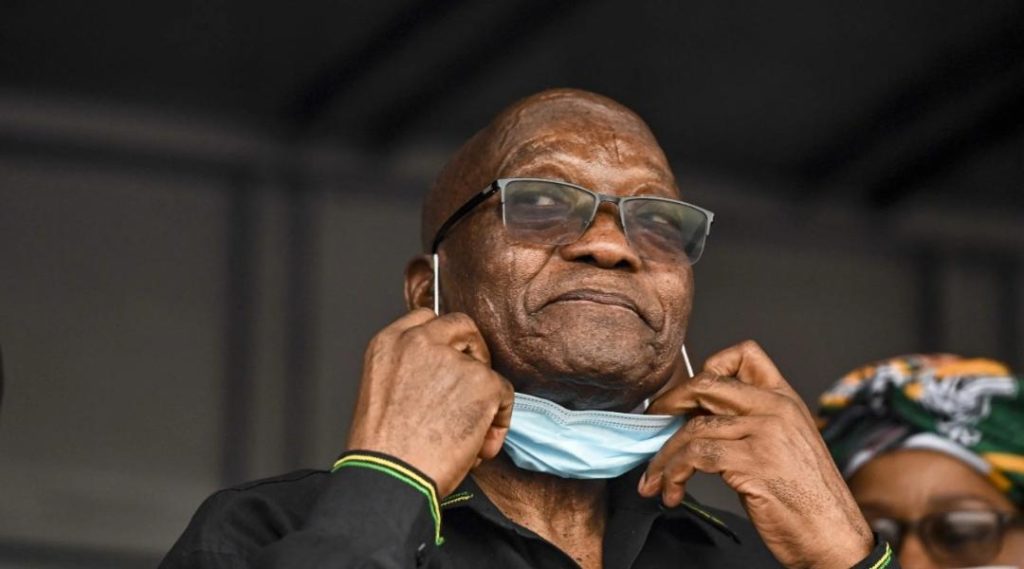 Former president Jacob Zuma will get his day in court next week when his special plea seeking to remove prosecutor Billy Downer from his arms deal corruption trial will be heard in open court in Pietermaritzburg.
Presiding judge Piet Koen issued new directives on Wednesday, reversing a previous decision that the matter would be heard via Zoom.
Zuma's lawyers argued that this violated his rights to a fair trial and Koen was expected to pronounce on the issue.
He has said the proceedings on Aug. 10 will be in open court, revoking his previous ruling issued on July 15.
He said the applicable Covid-19 Disaster Management regulations regarding the wearing of face masks, maintaining social distancing and the restriction on the number of attendees at indoor venues would be strictly adhered to.
On Twitter, the Jacob Zuma Foundation hailed the ruling as a "victory to the constitution
Zuma is serving 15 months in the Estcourt Correctional Centre for contempt of a Constitutional Court ruling that he must appear before the state capture inquiry.
His corruption and fraud trial in Pietermaritzburg was supposed to start on July 20 with his "special plea" in which he claims Downer is biased and must recuse himself.
However, his legal team asked for a postponement and raised issues with the matter being heard virtually, saying Zuma wanted to give oral evidence.
They also said they had not been able to consult properly with Zuma, who appeared via a video link from the prison.
Koen granted the adjournment and asked parties to make written submissions on the virtual hearing issue.
Zuma is facing 16 counts of fraud, corruption, money laundering and racketing and his co-accused, the French arms company Thales, is facing four counts.
Among the allegations is that the former president received an annual kickback of R500,000 paid through his former financial adviser, Schabir Shaik, in exchange for shielding Thales from an investigation into the controversial arms deal.
TimesLIVE