Badly decomposed bodies of mother and daughter found lying side by side near river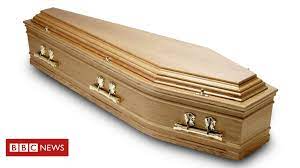 IN a tragic incident that left villagers in Nyanga shocked, a 38-year-old domestic worker last week killed her daughter (2) before taking her own life by consuming an unknown pesticide.
Viola Makondo, who also made her daughter Kashia Nyandoro to drink the pesticide, left a suicide note.
Acting Manicaland provincial police spokesperson, Assistant Inspector Wiseman Chinyoka confirmed the incident which happened in Chief Saunyama's area in Nyanga.
"Viola Makondo and her baby went missing on October 16 before her employer, Mr Onias Chandiringa (68), saw a suicidal note whose contents we are yet to establish. He informed other villagers who conducted a search.
"On October 20, a villager, Edmore Manda discovered Viola and Kashia's bodies lying side by side near Musambaneni River and made a report. The bodies were in an advanced stage of decomposition. A poison container was also recovered," said Assistant Inspector Chinyoka.
– Manica Post-