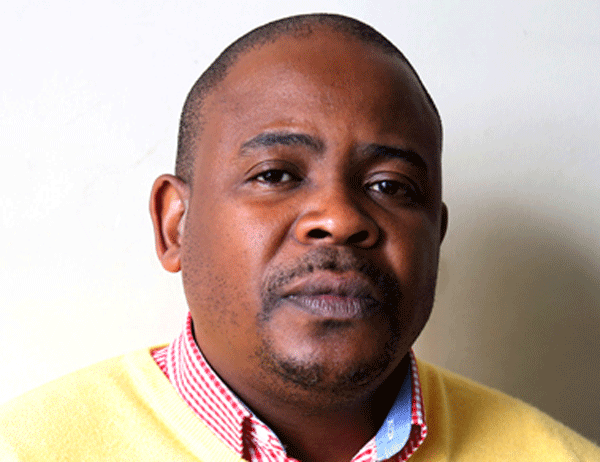 BULAWAYO – A National University of Science and Technology (NUST) lecturer has been kicked off a farm he invaded by the Bulawayo High Court after its owners obtained an injunction.
Dumisani Madzivanyati in July occupied Esidakeni Farm in Umguza, Matabeleland North, claiming the lands ministry had allocated him a portion of the 555-hectare property.
Esidakeni is owned by Kershelmar Farms (Pvt) Ltd, a company whose shareholders are the human rights advocate Siphosami Patrick Malunga, NUST scientist Zephaniah Dhlamini and gold miner Charles Moyo.
Justice Martin Makonese also slapped Madzivanyati with costs after ruling he had no authority to take matters into his own hands.
"There can be no doubt that respondent (Madzivanyati) has sought to resort to self-help in attempting to assert what he perceives as his rights. Respondent has no right to resort to self-help," Justice Makonese ruled last Friday.
"In the result, the applicants have clearly satisfied the requirements for a spoliation order."
The court ordered Madzivanyati, who is also a member of the Central Intelligence Organisation, and individuals claiming ownership of the farm through him to "remove or cause the removal of themselves and all such persons within 24 hours."
Within the same 24 hours, Madzivanyati was ordered to "restore to the applicant possession of all its farming equipment including irrigation pipes."
"Failing such removal and restoration, the sheriff of this court or his lawful deputy be and is hereby authorised and directed to evict Madzivanytati and all persons claiming occupation through him from the farms," Justice Makonese decreed.
The dispute over the ownership of the farm is currently before the High Court. Kershelmar Farms' owners are challenging Esidakeni's compulsory acquisition by the lands minister on December 18, 2020.
Madzivanyati said he had been offered a portion of the farm by virtue of an offer letter.
The directors of Kershelmar Farms have been in peaceful undisturbed possession of Esidakeni Farm since its purchase in 2017. They also have been engaged in farming activities, installed equipment including boreholes and a booster irrigation pump, the High Court heard.
Kershelmar also installed a 100kW transformer and planted tomatoes which are at various stages of maturity with at least 50,000 plants ready for harvest. Eight million onions planted on the farm are due to mature next month.
Dhlamini, Malunga and Moyo told the High Court that in July Madzivanyati drove to their onion fields and dispatched a gang of invaders to intimidate their employees.
The gang was led by one Gumbo. They attacked the farm manager Sipho Nkomo and chased him from the farm. The matter was reported to the police and the farm's owners were assisted to regain it by the police.
Madzivanyati, the court heard, returned and caused further disruptions, tampered with the borehole and made his own connections and installations, starving tomato and butternut crops of water.
This prompted the trio to approach the High Court with an urgent chamber application seeking to interdict Madzivanyati from interfering, which was granted.
— Zimlive