'Please Call Me' inventor wins new round in Vodacom case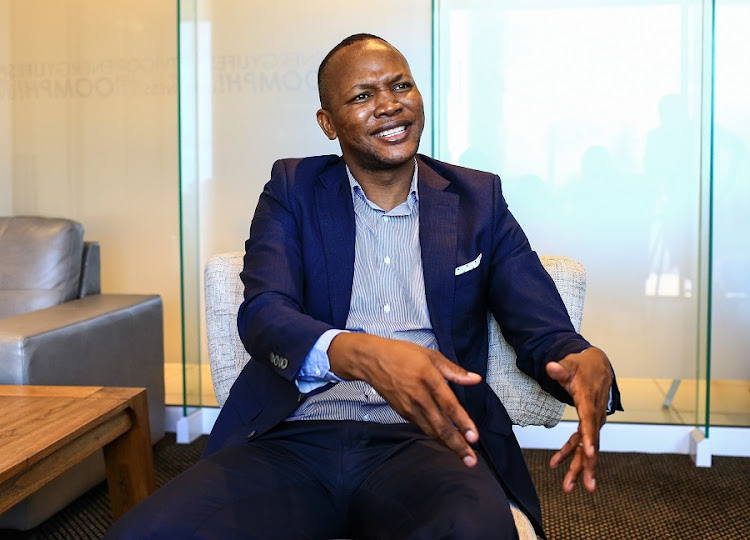 Public protector backs him against auditors
Public protector Busisiwe Mkhwebane has found the auditors regulatory body guilty of maladministration in a complaint brought by the "Please Call Me" inventor.
Nkosana Makate, who is embroiled in a legal battle with Vodacom over the cellphone feature, asked Mkhwebane to investigate the Independent Regulatory Board for Auditors (Irba).
Makate accused the regulator of delay in finalising a complaint he had lodged with it in 2018, relating to the Vodacom matter. Makate reported the regulator to the public protector in January 2020.
He said he had asked the regulator to investigate the "liability disclosure of Vodacom (Pty) Ltd with regard to the 'Please Call Me' matter".
Makate, among others, asked Irba to investigate "possible misstatement in the audited annual financial statements of Vodacom … relating to the extent of liabilities disclosed". He also asked the regulator to investigate "concealment of possible criminality to the detriment of shareholders, such as investors, pension funds" … and "misleading statements contained in Vodacom's pre-listing statement [prospectus]".
Makate said the regulator failed to provide him with regular feedback after he made the complaint. He said it did not give him "specific time frames upon which his complaint would be finalised".
Mkhwebane ruled in Makate's favour.
"We found that … there was an undue delay on the part of the Irba to finalise their investigation into Mr Makate's complaint," Mkhwebane said.
"It is, however, acknowledged that the investigation — from the time the matter was allocated to the senior investigator for investigation — was conducted and finalised within a reasonable period. The plan was approved or confirmed by the board during April 2020 and the investigation was concluded on 14 January 2021. That is nine months. However, the Irba failed to allocate the file to the investigator within a reasonable time. The file was only allocated after more than 22 months. That was close to two years of receipt of the complaint. Such a long delay is considered unreasonable, and constitutes maladministration."
Mkhwebane criticised the regulator for a lack of "adequate internal processes and service standards in which investigation timelines are prescribed". She said the regulator failed to "implement proper processes to ensure speedy resolution of complaints".
"The Irba failed to provide Mr Makate with regular feedback on his complaint," said Mkhwebane.
"He only got feedback upon inquiry about the progress of the investigation, or when negative media/social media communications came up. The Irba's system of allocating files annually to the investigators is another contributing factor causing undue delay in finalising investigation files."
As a remedy, Mkhwebane said Irba acting CEO Imre Nagy must develop a standard operating procedure manual and service standards to enhance the regulator's rules when conducting investigations within 90 days. She said these should go together with "prescribed timelines within which the investigations should be conducted to ensure continuous communication with complainants and to ensure speedy resolution and turnaround time for complaints".
Mkhwebane said the finance minister and the Irba must take "cognisance of the envisaged remedial action".
–TimesLIVE