SA extends validity of expired asylum permits to December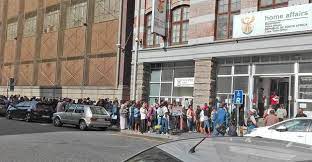 The Government of South Africa has officially extended the validity of asylum seeker and refugee permits until 31 December 2021, date until which all permits that expired on or after the national state of disaster was declared in March 2020 are considered valid. The DHA also informed the extension of the Online Renewal System, and those that have not yet done so, are invited to renew their permits over email.
Additionally, the Department of Home Affairs announced the reopening of some services that will be rendered during Alert Level 2, including:
Application and collection of identity card and documents;
Application for travel documents for those persons who are to take up employment or studies abroad, attend funerals or other emergency situations, on submission of proof thereof.
Regarding Permanent Residency, the following services were announced:
Permanent residence permits appeals applications with effect from 1 October 2021;
Proof of permanent residence permits applications with effect from 1 October 2021;
Permanent residence permits applications with effect from 1 January 2022.
Please note that the Refugee Reception Offices (RROs) remain closed for new asylum applications and renewal of permits that expired prior to March 2020 during this period.