Zanu PF Officials Trade Barbs As Violence Erupts At Manicaland PCC Meeting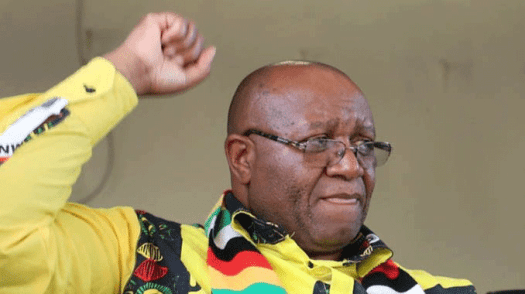 Zanu PF members are chiding each other for violence that erupted during a Manicaland provincial coordinating committee meeting (PCC) which was held Sunday at Marymount Teachers' College.
A remarkable number of demonstrators were denied entry into the college as they were calling for Zanu PF's Manicaland Chairman Mike Madiro to step down.
Mutare District Co-ordinating Committee (DCC) secretary for youth affairs, Danmore Mambondiyani reportedly told Madiro to address members who were outside the college.
Madiro is being accused of failing to unite the party as a provincial chairman and imposing candidates ahead of Zanu PF's provincial elections which may be held end of this year.
After Sunday's skirmishes, Madiro left Marymount Teachers' College in a movie style haste with other provincial leaders seeking refuge at nearby quarters.
Mambondiyani injured injured in the ensuing commotion which ended in his arrest. He appeared at the Magistrates Court Monday and released on free bail.
He is facing charges of inciting violence.
Mambondiyani confirmed to NewZimbabwe.com that he was assaulted during Sunday's PCC meeting, but strangely got himself arrested.
"The provincial chairman (Madiro) has now proved his tendencies of criminal actions as he ordered thugs to cause turmoil in the hall and attack Mambondiyani.
Zanu PF Acting Spokesman, Patrick Chinamasa, told Voice of America Radio that he was still to receive a report of what transpired, but confirmed some arrests were made after the violent internal clashes.
–NewZim