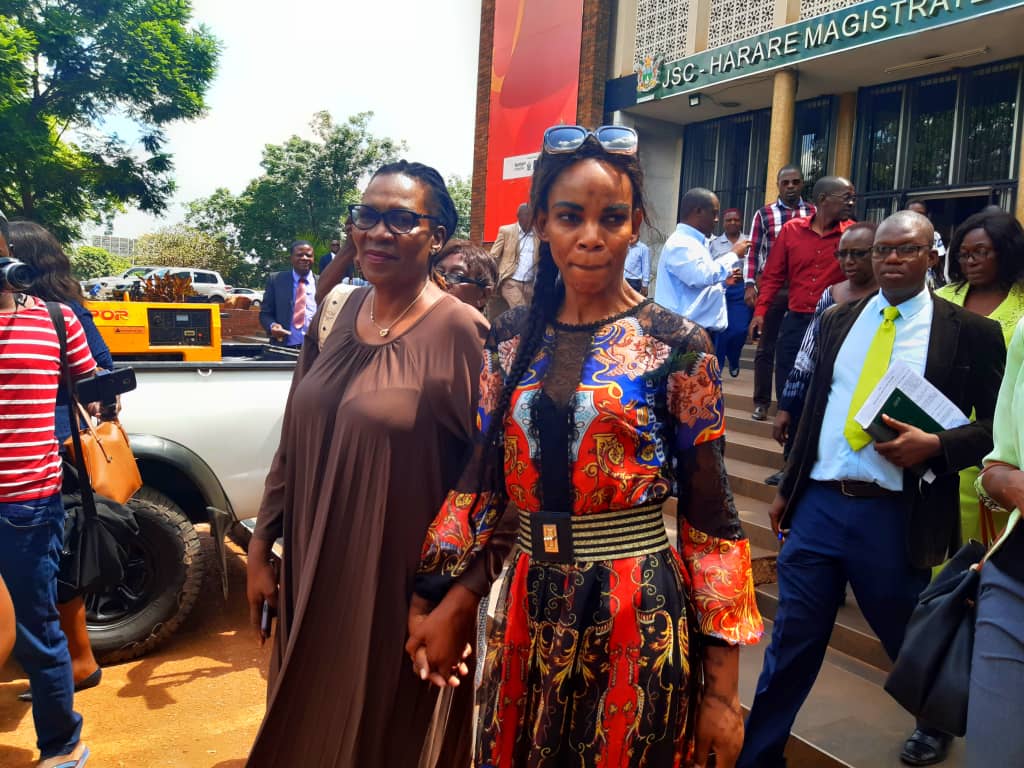 Marry Chiwenga nee Mubaiwa is an ex-model and the wife of Vice President of Zimbabwe, Constantino Chiwenga who is a Retired Commander of the Zimbabwe Defence Forces. She was once married to Shingi Kaondera, a footballer who played for Caps United Football Club. She was the patron and chairperson of the Miss Zimbabwe Trust until her resignation in February 2018.
In December 2019, Marry Chiwenga was arrested by the Zimbabwe Anti-Corruption Commission on fraud, money laundering and misrepresentation charges. The laundering charge involved buying a home in South Africa. The misrepresentation charge emanated from an apparent misrepresentation of her husband, vice president Chiwenga.
Following her arrest, state media began referring to her using her maiden name, Marry Mubaiwa.
Background
Marry was born in 1981. She is the daughter of Kenny Mubaiwa, who is the former Chairman of Dynamos Football Club.[1] She is a mother of 6 children.
She went to Oriel Girls High School.
Children
Marry Mubaiwa and Constantino Chiwenga have three children together, two boys and a girl. The children are; Tendai, Christian and Michael.[2]
Mubaiwa also has two other children – a daughter from an earlier relationship with businessman Terry Mandizha and another daughter with former footballer husband Shingi Kaondera.[3]
Marriage
In 2011, Marry was customarily married to Constantine Chiwenga amid revelations that the two had been staying together since Constantino left his matrimonial home, in April 2010.
It was reported that he paid US$47 000 as the bride price (lobola) to the Mubaiwa family .On 15, November 2012, the couple had a baby boy. [4]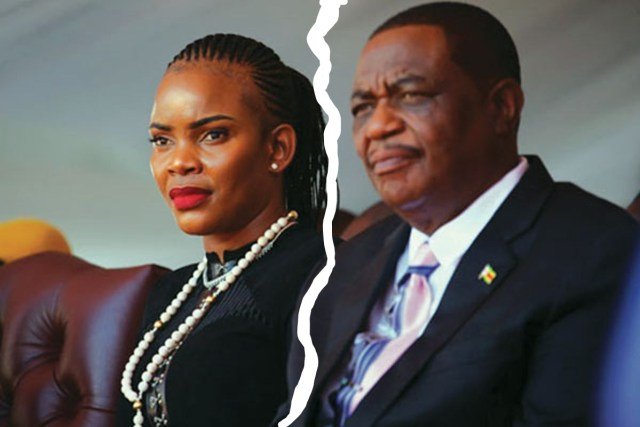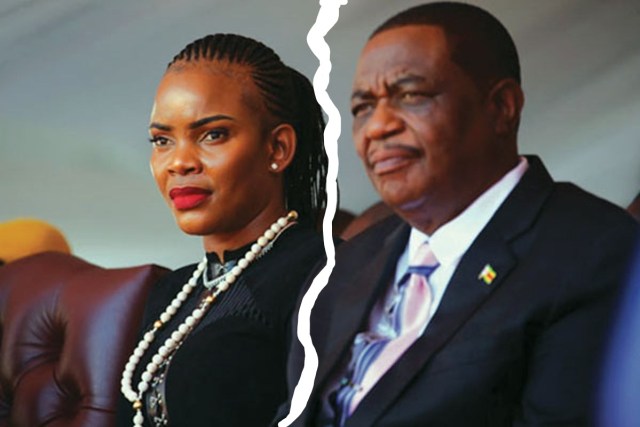 In July 2019, she was sued by former husband Kaondera sued Marry Chiwenga for US $700,000 over what he said was a fraudulent divorce process. Kaondera claimed that Chiwenga had forged divorce papers that had dissolved their marriage in 2010. [5]
Health Problems
In May 2018, Marry's husband Constantino revealed that he both of them were suffering from a skin disease called Nhuta which had resulted in the discolouration of their skins.[6] Former government minister Jonathan Moyo commented that it was "just incredulous that Chiwenga and Mary contracted nhuta at the same time!"[7]. There was general speculation with most people saying that Marry and her husband had used skin bleaching creams.
In October 2019, a photo of Marry Chiwenga opening a plant in Borrowdale showed she had a swollen hand with some wounds on it. There was no official comment on the cause.Marry Chiwenga with swollen hand
For a complete history of Marry Chiwenga's health problems see: Marry Mubaiwa Health Problems, Pictures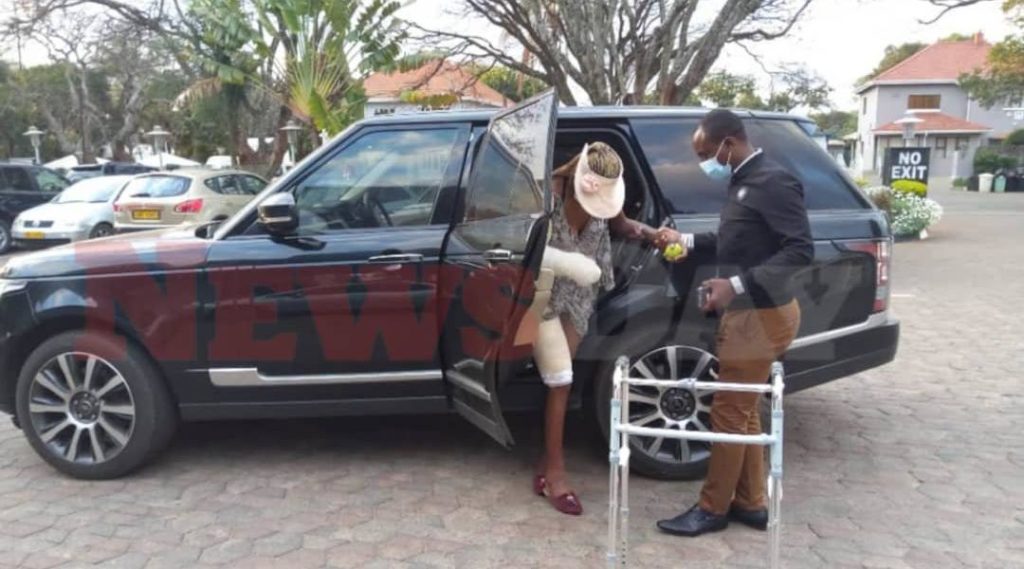 Collapsing in Court
Marry Mubaiwa collapsed and crashed her head against the stairs as she left the Harare Magistrates Court on Wednesday 15 December 2021. Marry apparently struggled to negotiate the flight of stairs at the court entrance, tumbled and fell headlong.
She wailed as she fell down drawing the attention of people who were close to the entrance.
Mubaiwa had gone to court for the continuation of her trial in a case she was being accused of using forged documents in a bid to upgrade her marriage to Chiwenga.
Constantino Chiwenga was supposed to testify at the trial but failed to do so after the state applied for the testimony to be held in camera.[8]
In 2012, Marry became the patron of the Miss Zimbabwe Trust taking over from Kiki Divaris. She was poised to revive the Miss Zimbabwe pageant. The 2014 edition of the Miss Zimbabwe Pageant proved Marry's competence as it was reportedly full of glitz and glamour.
Notwithstanding this, in 2014, 3 beauty queens, Thabiso Phiri, Catherine Makaya and Tendai Hunda were crowned as the titleholders. This was followed by a barrage of criticism levelled against Marry. Cathrine Makaya cited that Marry was very adamant hence she was unable to work with her. Tendai Hunda who went on to represent the country for the 2014 edition of the Miss World was unable to keep up the pace with others as she arrived late in London all because of the trust's incompetency. Speculations are rife that the trust is now politicised.
In February 2018 Marry stepped down from her position after running the pageant for six years. Marry said that the beauty contest would now be run by a nine-member executive committee. She said although she remained the pageant's license holder, she had entrusted the executive committee to handle the pageant's affairs.[9]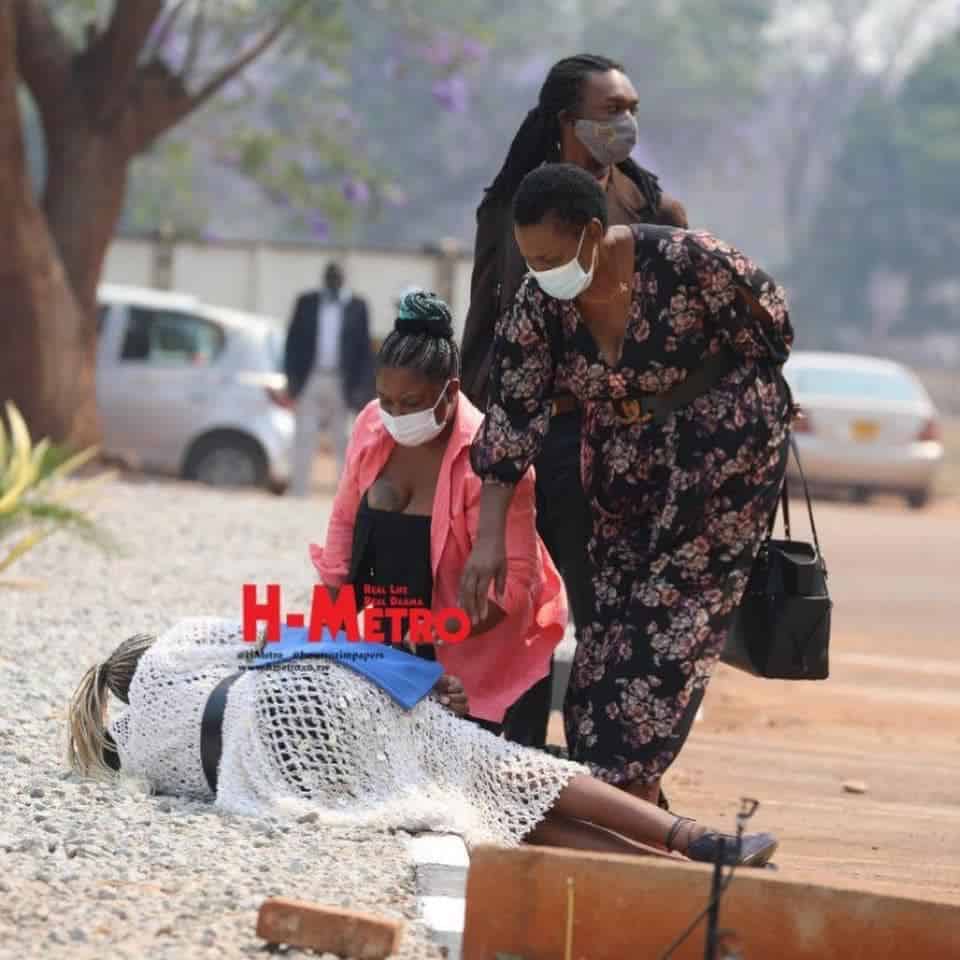 –Pindula